IG Group interim profit declines but medium-term targets reiterated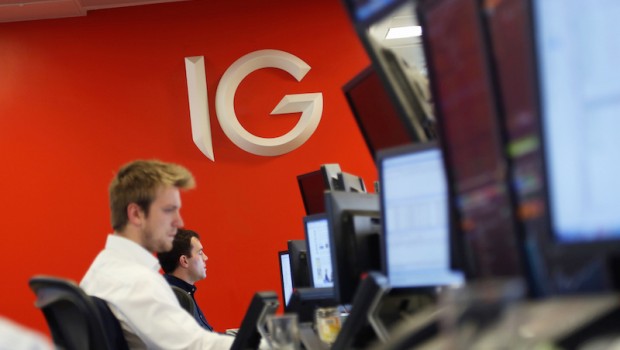 Online trading platform IG Group reiterated its medium-term financial targets on Tuesday as it posted a drop in interim trading revenue and profit and announced the departure of its chief financial officer.
In an update for the six months to the end of November, the company said net trading revenue slipped to £249.9m from £251m in the same period a year before, which had included two months of trading prior to the implementation of new rules by the European Securities and Markets Authority.
Operating profit edged down to £100.1m from £112.5m and basic earnings per share declined to 22.4p from 24.9p. Total operating expenses rose to £136.3m from £122.1m, reflecting investment in IG's strategic initiatives, in line with guidance.
IG reaffirmed its medium-term targets, which include revenue growth of 3% to 5% in its core markets.
For FY20, it continues to expect to return to revenue growth and for total operating expenses to be around £30m higher than the previous year. The group also said it will maintain the 43.2p per share annual dividend until its earnings allow it to resume progressive dividends.
Chief executive June Felix said: "We are now six months into the delivery of our multi-year strategy and are on track to deliver on the medium-term growth targets we have set ourselves. Early indications are very encouraging with continued growth in the client base in our core markets, and convincing progress in the areas identified as Significant Opportunities."
IG also announced that chief financial officer Paul Mainwaring plans to retire at a date to be announced in due course.