IAG announces plans for 2.75bn euro capital raise after record Q2 loss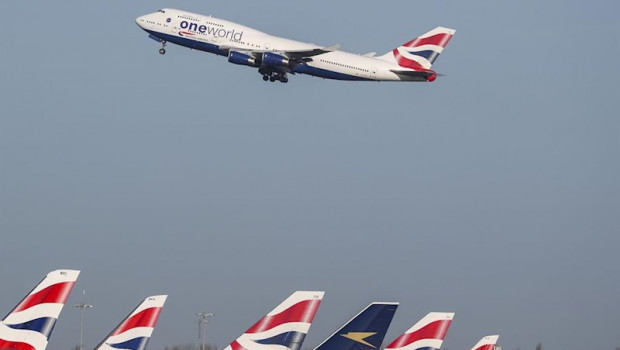 IAG suffered a record loss during the second quarter as government restrictions on the back of the Covid-19 pandemic nearly wiped out all passenger traffic.
Passenger traffic fell by 98.4% over the three months to June, forcing the carrier to slash capacity by 95.3%.
And the transatlantic carrier was still facing stiff headwinds.
"We continue to expect that it will take until at least 2023 for passenger demand to recover to 2019 levels," said chief executive officer Willie Walsh.
"Each airline has taken actions to adjust their business and reduce their cost base to reflect forecast demand in their markets not just to get through this crisis but to ensure they remain competitive in a structurally changed industry."
Linked to the above, the carrier also announced that it will tap financial markets for €2.75bn in fresh equity with its largest shareholder, Qatar Airways Group, which owns 25.1% of the company, having already indicated its full support for the decision and with the remainder of the increase already fully underwritten on a stand-by basis.
Operating losses before exceptional items for the quarter ran to €1.356bn (consensus: -€1.4bn), versus the €960m profit that it turned a year earlier.
Add in the exceptional costs linked to the early retirement of British Airway's Boeing 747s and the Airbus A340s flown by its Iberia unit and that loss haemorraghed to €2.2bn for the quarter and €4.04bn for the half.
More positively, IAG said that on current plans for its capacity, it expected to reach breakeven on net cash flows in the last quarter of 2020.
The carrier did nonetheless decline to provide any specific profit guidance for 2020 due to uncertainty created by the pandemic.
In a separate announcement, IAG said the board had approved the appointment of Javier Ferran as the next chairman.
He would replace Antonio Vazquez, who was due to step down in January 2021.
Cash at period end stood at €6,016m, having reduced by €667m since end of year 2019, on top of a further €2.1bn in committed and undrawn general and aircraft facilities, for total liquidity of €8.1bn.
As of 1115 BST, shares of IAG were falling 9.44% to 163.95p and trading just off their session lows.