Housebuilder Berkeley poised to acquire Trent Park mansion site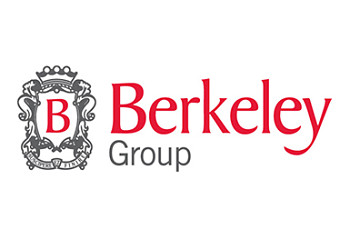 Housebuilder Berkeley has exchanged contracts with the administrators of the grade two-listed Trent Park mansion and its grounds in Enfield, north London, where Nazi generals were famously bugged during the Second World War.
The house, a former retreat of Sir Edward Sassoon whose legendary parties saw guests including Charlie Chaplin and Winston Churchill, was owned by Middlesex University until August 2013 when it and the surrounding university accommodation buildings were snapped up by Malaysia's Allianze University College of Medical Sciences for £30.9m.
After the Allianze university went into liquidation last May, the 50-acre site has since been left abandoned as the Malaysian receivers negotiate with potential buyers, which were confirmed as Berkeley by the Enfield Independent.
Pre-planning negotiations between Berkeley and Enfield Council have paved the way for residential building on the green belt site.
Read more: UK house price growth slows, ONS says
"Berkeley can confirm that they have exchanged contracts with the administrators of Trent Park and are hoping to complete the acquisition of the site imminently," a spokesman told the paper.
The deal comes hot on the heels of other acquisitions of development sites in Battersea and Paddington's West End Green for Berkeley Group, which could soon join the FTSE 100 index in mid-September.
At Trent Park, Berkeley said it was "committed to working with the community and Enfield council to develop the most appropriate proposals", the spokesman said.
Local councillor Jason Charalambous, whose contribution to the setting up of a 'Save Trent Park' campaign garnered almost 4,000 supporters and a council debate try and keep the mansion as a protected local asset.
He told the paper: "This unique site has the potential to become a nationally important historic and cultural attraction, and I trust that Enfield council will do all it can to encourage this in planning negotiations with the developers."
Efforts to have the site given status as an Asset of Community Value (ACV) were rejected by the Labour-run Enfield Council on 25 March.
Campaigners highlighted the important role Trent Park House played for British intelligence during World War II, when a team of 'secret listeners' were employed to listen in to the conversations between German prisoners of war, leading to proposals for the site to include a memorial and museum dedicated to this work, which some experts claim was a key element to winning the war.