Hargreaves Lansdown reports strong third quarter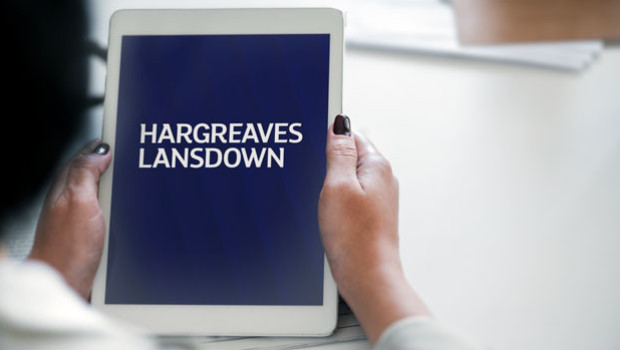 Hargreaves Lansdown described a successful third quarter in a trading update on Thursday, with net new business up 14% year-on-year to reach £1.6bn.
The FTSE 100 company's active savings offering saw net inflows of £0.7bn in the three months ended 31 March, up from £0.1bn a year earlier, and its closing assets under administration rose 4% to £132bn.
Its revenue for the period was £188.1m, making for a 28% increase from the third quarter of the 2022 financial year, while its total number of clients grew by 23,000 to reach 1.8 million.
Despite moderated flows being observed across the market, Hargreaves Lansdown said it saw a significant increase in net flows onto its platform, with clients increasingly using their ISA and SIPP tax allowances.
However, the company reported lower flows than the previous quarter in active savings, as clients favoured tax-wrapped investments ahead of the tax year-end.
Hargreaves Lansdown also reported a client retention rate of 92% in the quarter, similar to last year, and an asset retention rate of 89.1%, lower than the prior year due to the continued need of some clients for cash withdrawals.
The company said its share dealing volumes averaged 770,000 per month in the quarter, up 23% from the prior quarter, but 20% lower year-on-year.
Its board put that down to investor confidence being affected by concerns over the conflict in Ukraine and cost of living issues.
The firm's year-to-date revenue of £538.1m was up 23% from last year, reflecting a continuation of the increase in net interest margin, which more than offset the impact from the reduction in share dealing volumes and lower average asset values during the period.
"We delivered net new business of £1.6bn in the period, up 14% on last year as the combination of changes to the tax landscape, our marketing activity, and ongoing developments in our core propositions generated a call to action for clients in the run up to tax year end," said chief executive officer Chris Hill.
"Macroeconomic uncertainty continues but the improved activity demonstrates that as confidence returns, HL is well positioned to grow and support new and existing clients on their investment and savings journeys."
Hill added that during the quarter, the firm launched a new cash ISA, three new portfolio funds and its enhanced share exchange service.
"The targeted price reduction we have made to our LISA product and making our Junior ISA fee free demonstrates how we are thinking about specific improvements to help families manage wealth and to help those starting out on their investing journeys."
At 1037 BST, shares in Hargreaves Lansdown were up 3.26% at 817.6p.
Reporting by Josh White for Sharecast.com.