Harbour Energy increases share buyback as earnings surge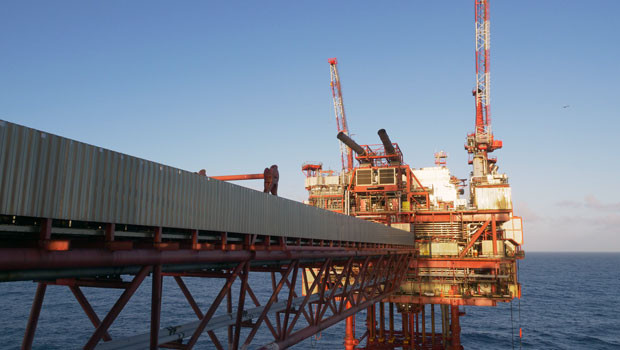 UK oil and gas producer Harbour Energy lifted its share buyback programme by $100m even as it narrowed its annual production range.
The company on Thursday said it would now buy back $300m in stock from shareholders. Pre-tax profits for the six months to June 30 surged to $1.5bn, from $120m, reflecting spiralling oil prices, the merger with Premier Oil and the impact of the Covid-pandemic on 2021 earnings.
Production guidance was narrowed to 200,000 – 210,000 barrels of oil equivalent a day from 195,000 – 210,000.
Harbour said its investment programme would fall by $100m to $1.2bn "primarily due to the delayed arrival of two drilling rigs in the UK". It said the revised guidance reflected an increase of 30% over 2021 and included significant drilling activity in the second half of the year.
"As we enter the second half of the year, commodity prices continue to be extremely volatile. We remain alert to the potential impacts of an economic recession and inflationary cost pressures as well as the on-going financial impacts on our UK business of the (UK government's) energy profits levy (EPL)," the company said.
"At an average Brent price of $100/bbl and UK natural gas price of 200p/therm for the full year 2022, we expect our 2022 UK EPL liability to be of the order of $300m, with $170m expected to be paid in December 2022 and the balance in January 2023."
Reporting by Frank Prenesti at Sharecast.com