GSK agrees to buy Sierra Oncology for $1.9bn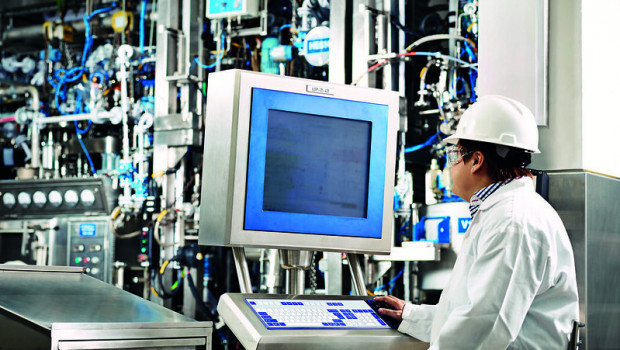 GlaxoSmithKline has agreed to buy Sierra Oncology, a US rare cancer therapy company, for $1.9bn (£1.5bn) in cash to add to its roster of specialty medicines and vaccines.
The UK drug company said Sierra's treatment had the potential to meet unmet medical needs of myelofibrosis patients with anaemia.
GSK will pay $55 a share to buy San Mateo, California-based Sierra - a 39% premium to the closing share price on 12 April and 63% higher than the company's average price over the last 30 trading days. Investors holding about 28% of the shares have agreed to vote for the deal.
Myelofibrosis is a fatal cancer of the bone marrow that damages the normal production of blood cells. About 40% of patients are already anaemic when the disease is diagnosed and all patients eventually develop anaemia. Common treatments often require transfusions, and more than 30% will discontinue treatment due to anaemia.
Sierra's momelotinib treatment may have beneficial effects on anaemia and reduce the need for transfusions, GSK said. A momentum phase III trial in January showed momelotinib achieved a statistically significant and clinically meaningful benefit. If, as expected, momelotinib is approved by the US in 2022, sales will begin in 2023, GSK said.
Luke Miels, GSK's chief commercial officer, said: "Sierra Oncology complements our commercial and medical expertise in haematology. Momelotinib offers a differentiated treatment option that could address the significant unmet medical needs of myelofibrosis patients with anaemia, the major reason patients discontinue treatment.
"With this proposed acquisition, we have the opportunity to potentially bring meaningful new benefits to patients and further strengthen our portfolio of specialty medicines."
Sierra had $109m of gross assets at the end of December and the company had a net loss of $95m in 2021.