Great Portland swings to FY loss as portfolio valuation falls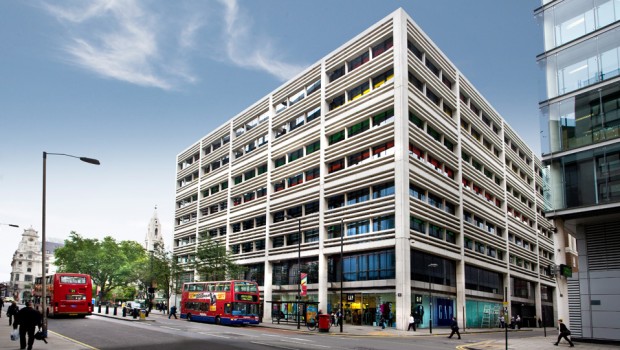 Property development and investment firm Great Portland Estates has swung to a full-year loss after the value of its portfolio slipped in the twelve months ended 31 March as a result of the Covid-19 pandemic and its associated lockdown measures.
Great Portland said on Wednesday that its portfolio was now valued at £2.5bn, down 8.7% year-on-year, with the value of its office spaces slipping 1.7% and its retail locations tumbling 27.3%. It also said rental values were down 4% year-on-year.
After the FTSE 250-listed firm's revaluation deficit, it reported an IFRS loss after tax of £201.9m, a marked turnaround when compared to the £51.8m profit posted in the prior year, while EPRA earnings of £40.1m were down 29.6% on 2020 and its EPRA earning per share of 15.8p was down 28.2% year-on-year.
GPE posted an IFRS net asset value and EPRA net tangible asset per share of 779.0p, down 10.3% on the figure reported at the same time twelve months earlier.
In terms of recent trading, GPE said March quarter rent collection was ahead of all four previous quarters, with the group collecting 85% of all rents for the three months ended 31 March and 87% of all rents for the whole year ended 31 March.
Chief executive Toby Courtauld said: "Over the last year we have been operating in some of the most challenging trading conditions we have experienced. Our markets in central London have been in lockdown for much of the time, affecting all aspects of life and impacting our operations.
"Although it may take a little time for the full buzz of London to return, we believe it will, driven by this great capital's magnetic appeal as the cultural and commercial heart of the UK, and its unique position as a global city. With a recovering market, our strong finances, a portfolio full of opportunity and a deeply talented and committed team, we can look to our future with confidence."
As of 0845 BST, Great Portland shares were up 1.88% at 730.0p.