Grant Thornton quits as Sports Direct auditor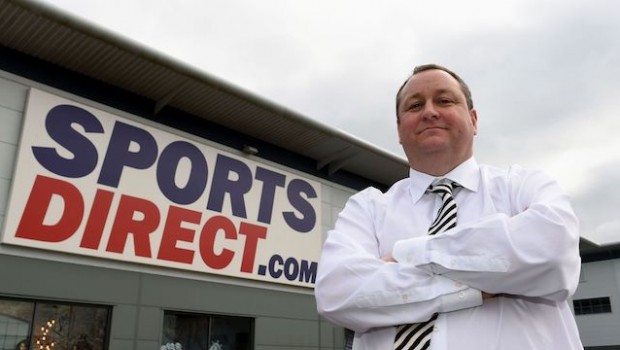 Shares of Mike Ashley's Sports Direct tumbled on Wednesday as it announced that Grant Thornton has quit as its auditor after more than 10 years, giving the company less than a month to find a new one.
The sportswear retailer said in a statement that Grant Thornton will not be seeking reappointment at the annual general meeting on 11 September, "following a review of its client portfolio".
In its annual report on Tuesday, the company said it would be seeking to reappoint the firm, which has been its auditor since listing in 2007.
"The Sports Direct Group has grown exponentially in size, geography, and complexity over recent years and we do not believe a firm outside of the Big Four will potentially be able to cope with such an audit in the future," it said.
"However, we currently have Grant Thornton who have vast experience of the Sports Direct Group and our intention is to ask our shareholders to approve their reappointment for a further year at the AGM."
The company also said in the report that early discussions with the Big Four had "thrown up some barriers".
Publishing its delayed results last month, Sports Direct revealed that Belgian authorities were demanding €674m from the company in unpaid taxes. According to reports, the retailer did not inform Grant Thornton about this until the day it was due to release its annual results.
The Financial Times reported earlier that Sports Direct has asked the government for advice about how to proceed if it fails to appoint a new auditor.
At 1125 BST, the shares were down 10% at 213.60p.