Grainger submits planning application for large Lewisham development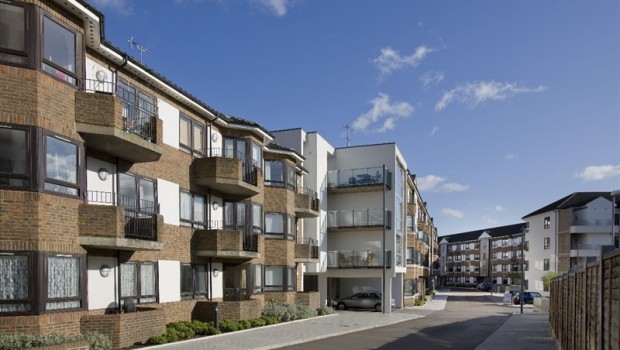 Grainger announced on Tuesday that Grainger Lewisham Holdings - a 50-50 joint venture partnership between the London Borough of Lewisham and itself, has submitted a detailed planning application to develop land on Besson Street in New Cross Gate.
The FTSE 250 company said the submission followed an "extensive programme" of consultation with the local community, with residents and a range of key stakeholders given the opportunity to input and continue to feedback on plans throughout the design process.
It said the proposed 'build-to-rent' development, which would be owned by Grainger Lewisham Holdings and managed by Grainger, would includes 324 new homes for rent, providing a mix of one, two and three bedroom homes - 35% of them homes to be affordable, let at 'London Living Rent' levels.
Build-to-rent homes are purpose built and designed for renters, improving the overall quality of housing stock in the private rented sector, Grainger said.
The new homes would be available with tenancy options up to five years, with an option to renew.
Residents would benefit from around 5000 square feet of shared amenity space, including elements such as a residents lounge, gym and co-working space.
Spaces would be designed to create opportunities for resident interaction, which the company said would "bring life" into the building and create a community, where people would want to settle and make a home.
The development would also provide a range of benefits for the local community including a new NHS GP surgery and pharmacy, new office and activity space for the New Cross Gate Trust, and new public realm and landscaped space, including children's play space.
Subject to securing planning permission, construction was expected to start in April 2021, with completion expected by April 2024.
"We are pleased to reach this important milestone on the Besson Street development," said Grainger chief executive officer Helen Gordon.
"Working in partnership with the London Borough of Lewisham, we have a great opportunity to deliver 324 quality new homes in Lewisham and a range of additional benefits for the local community.
Our aim at Grainger is to redefine the way that people rent property, and at Besson Street, we will combine the flexibility of renting with professional services and terms, to provide our residents with great homes in a great community, with the best rental experience possible."
A spokesperson for the Lewisham Borough Council said the development would "set a new standard" for private renting in Lewisham.
"Working with Grainger means that Lewisham Council can benefit from their extensive experience with the private rented sector and provide rented accommodation that will be great for private renters in Lewisham.
"This scheme is delivered in addition to the Building for Lewisham programme which is providing new council owned homes for social rent across the borough.
"We are building a range of different homes that all of our residents need."
At 1011 GMT, shares in Grainger were up 0.22% at 273.8p.