Grainger sees solid rental income growth as it continues to invest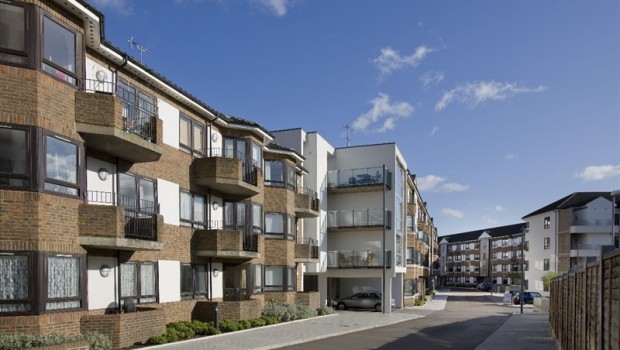 Grainger reported a 9% increase in its net rental income to £21.8m in its half-year results on Thursday, along with a £756m secured private rented sector investment pipeline, up from £439m year-on-year.
The FTSE 250 residential property landlord said it saw 4.1% like-for-like rental growth across its entire portfolio, with adjusted earnings rising 20% to £40.9m.
Profit before tax increased 23% to £50.6m, with the board declaring an interim dividend per share of 1.74p - up 9%.
Net debt stood at £912m on 31 March, which Grainger said reflected its continuing investment into private rented sector assets, and was up from £791m at the same time last year.
Its loan-to-value ratio was 39.0%, rising from 36.0%.
EPRA NNNAV was up 1% since the year-end to 306p per share, after a return of £13.6m, or 3.26p per share, to shareholders in the period.
On the strategic front, Grainger reported 4.1% like-for-like rental growth across its entire portfolio, up from 3.5% 12 months ago.
It delivered 3.2% growth on its private rented sector homes, up from 2.9%, outperforming the market.
The board called that evidence of the benefits of a "well-managed, professional and customer service focussed" offering, adding that 5.5% annualised growth was achieved on regulated tenancy rent reviews, up from 4.3%.
"I am pleased to report another period of strong performance," said chief executive Helen Gordon.
"We are a business on a strong growth trajectory and the opportunity in the UK private rented sector market is vast.
"We are uniquely placed given our market leading position and our in-house capability to originate, invest and operate homes for rent."
Gordon said Grainger's recent development, Argo Apartments in Canning Town, London, delivered an "exceptionally high-quality" rental product at affordable levels, with the board seeing "excellent demand" for the homes with 97% let in four months, above estimated rental levels, representing a 7.5% gross yield on cost.
"The customer service and experience we are delivering is at the forefront of the PRS market and we will continue to invest and innovate to further build on our position.
"Our sales have continued to perform well with profit up 11%.
"We continue to be disciplined in our asset recycling to support improved portfolio performance and enable future growth."
In the few weeks since the period end, Gordon noted that the company sold its investment in its Walworth joint venture, which she said further simplified and focussed Grainger and provided additional capital for recycling into new PRS schemes.
"We also refinanced our corporate bond, with a new £350m, 10-year issuance, extending our debt maturity and reducing costs.
"We have recently acquired two attractive new PRS schemes, one in Southampton and another in Milton Keynes, which together will deliver 393 new high-quality homes for rent."
Gordon also said the company was improving customer operations, with customers reportedly responding by staying with Grainger for longer.
"We are positioning Grainger for the next stage of growth, with investment in people, processes and technology to optimise our efficiency and scalability.
"We look to the future with confidence as we develop further good quality homes for rent, for the benefit of our customers, shareholders and employees."