Go-Ahead confirms extension to Southeastern rail franchise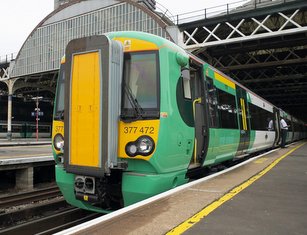 Transport operator Go-Ahead has confirmed an extension of its Southeastern rail franchise.
The company said on Thursday that Southeastern will continue to operate services until 10 November 2019, with an option to extend to 1 April 2020. This will allow the government more time to review and award a winner for the next franchise.
During the extension period, Southeastern will introduce an improved compensation scheme as part of a suite of passenger-focused improvements. 'Delay Repay 15' will mean passengers delayed by 15 minutes or more will receive money back to compensate them for the inconvenience. As it stands, compensation applies for delays over 30 minutes.
Southeastern's managing director, David Statham, said: "This extension gives us the opportunity to build on the customer improvements we've delivered over recent months, during which service punctuality has reached its highest levels in Southeastern's history.
"I don't want any of our passengers to be delayed, but if they are it's really important that we compensate them properly. That's why I'm delighted to announce these improvements to Delay Repay, which will make a real difference for people who experience shorter delays of between 15 and 30 minutes".
At 1315 BST, the shares were down 0.5% at 1,991p.