Glencore slumps as SFO launches probe into suspected bribery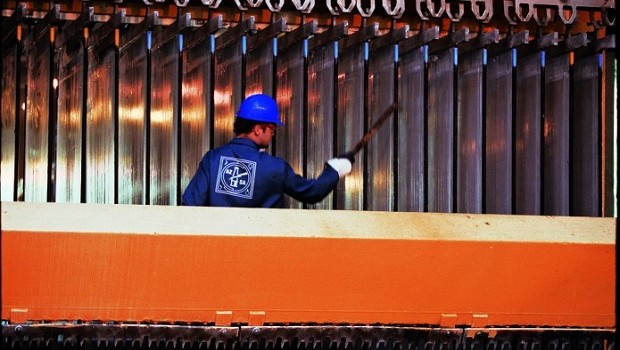 Glencore shares slumped on Thursday after the miner said the Serious Fraud Office has launched an investigation into suspected bribery at the company.
"Glencore will co-operate with the SFO investigation," it said.
In May 2018, Bloomberg reported that the SFO had concerns about Glencore's activities in the Democratic Republic of Congo and the miner's links to Israeli billionaire Dan Gertler. It said at the time that investigators at the SFO were planning to seek formal approval for a full probe into Glencore's dealings in Congo.
And just two days before, Glencore chief, Ivan Glasenberg, told markets that the commodities trader was planning to make changes to its 'old guard' in 2020 and hinted that he might exit the firm sooner than some observers had been anticipating.
At 1505 GMT, the shares were down 7.3% at 220.85p.
RBC Capital Markets analyst Tyler Broda said: "This is an obvious negative for the Glencore investment case and adds to the complications of the ongoing US Department of Justice and CFTC investigations around activities in DRC, Venezuela and Nigeria.
"The scope of the SFO investigation, albeit with limited detail, appears to be wider (NB the DOJ also has criminal investigative powers) and potentially increases the overall penalty should Glencore be eventually found guilty or reach a settlement. This said, peer Rio Tinto has also been under an SFO investigation surrounding activities in Guinea since 24 July 2017 so this is not unprecedented occurrence. However we believe this clearly will hamper sentiment in what remains a complex investment case for investors.
"The reaction of the shares down 7% at the time of writing, or 16p or circa $2.5bn in market capitalisation adds to the c. $28bn discount that Glencore trades at versus peers as per based on our analysis and although this likely hampers sentiment, there is already a significant risking of value from investigations in the Glencore share price."