GlaxoSmithKline upbeat on latest test results from ViiV Healthcare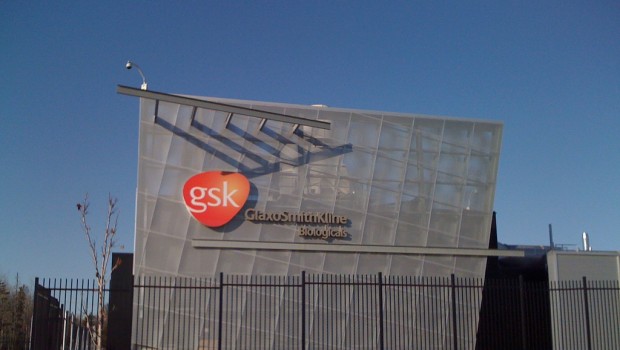 GlaxoSmithKline reported on Thursday that its specialist HIV company ViiV Healthcare had announced positive headline results from its phase 3 'ATLAS-2M' study of the investigational, long-acting, injectable, two-drug regimen (2DR) of its cabotegravir and Janssen's rilpivirine for the treatment of HIV.
The FTSE 100 pharmaceuticals group said the study was designed to demonstrate the non-inferior antiviral activity and safety of long-acting cabotegravir and rilpivirine administered every eight weeks, compared to every four weeks over a 48-week treatment period, in adults living with HIV-1 infection whose viral load is suppressed and who were not resistant to cabotegravir or rilpivirine.
It said the study met its primary endpoint, showing that the long-acting regimen of cabotegravir and rilpivirine, injected every two months, was non-inferior to cabotegravir and rilpivirine administered every month at week 48.
Non-inferiority was assessed by comparison of the proportions of participants with plasma HIV-RNA of at least 50 copies per milliliter, using the 'FDA Snapshot' algorithm at week 48.
Overall safety, virologic response and drug resistance results for the every-two-months injectable regimen were consistent with results from the phase 3 ATLAS study, GSK claimed.
"We are excited to report that for the first time since the AIDS epidemic started more than 30 years ago, our ATLAS-2M study has demonstrated that it is possible to maintain suppression of the HIV virus with an injectable regimen containing two drugs administered every two months," said ViiV Healthcare managing director and head of research and development Kimberly Smith.
"This is further progress in our efforts to reduce the number of medicines a person living with HIV must take while also reducing the frequency of treatments."
Smith saisd the ATLAS-2M study results meant that people living with HIV could maintain viral suppression with six total treatments per year, instead of a daily oral treatment 365 times per year.
"Approval of this regimen would mark a significant change in the HIV treatment paradigm."
Detailed results from the ATLAS-2M study would be presented at an upcoming scientific meeting, the company said.
It added that the "investigational, long-acting, injectable" regimen was being co-developed as a collaboration with Janssen Sciences Ireland, and had been submitted to regulatory authorities in the United States, Canada and Europe.
A priority review designation for the once-monthly injectable regimen was granted by the FDA, with an expected action date of 29 December.
ViiV Healthcare is majority owned by GlaxoSmithKline, with Pfizer and Shionogi as minority shareholders.