G4S posts flat profit, eyes Cash separation in second half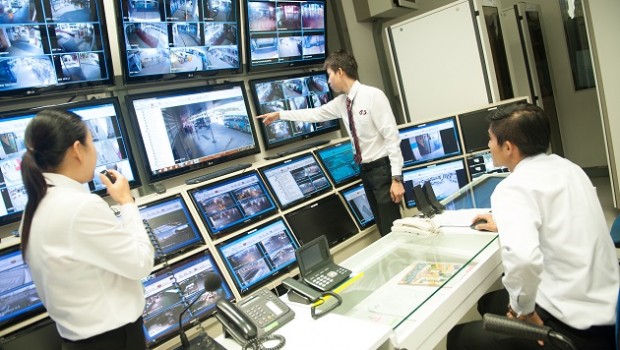 G4S reported flat underlying profits for 2018, a positive outlook for 2019 and said it has already received offers to acquire its Cash Solution business as it reviews options around a potential separation in the second half of the year.
The Secure Solutions business delivered underlying revenue growth of 3% and profit margins improved but this was offset by the effect of challenging trading conditions in a number of Cash Solutions markets as well as the comparisons with a strong year before.
Revenue for the calendar year came in at £7.3bn, up 1.1% against restated figures from the previous year after adopting new IFRS 15 accounting rules. The group won new contracts with an annual value of £1.4bn, evenly spread across the first and second half.
Adjusted profit before tax was exactly flat at £474m, after the £100m provision for a class action settlement in California and a £35m charge for UK guaranteed minimum pension equalisation, with margin slipping to 6.5% from 6.6%.
Earnings per share were similarly unmoved at 16.7p. The board kept things neat by holding the final dividend at 6.11p to ensure the full year was flat at 9.7p per share, as operating cash flow dropped 12% to £453m.
On a statutory basis adjusted PBT was down 6.5% at £460m, while earnings per share sank 65% to 5.3p.
Chief executive Ashley Almanza said: "Our sales wins in the second half of 2018 have underpinned a good start to the year and this, together with growing technology-enabled services in both our cash and security businesses, supports a positive outlook for 2019."
He said G4S's growing ability to design and deliver technology-enabled security solutions strengthened the value offer for customers and provided it the opportunity to "increase the longevity and value of existing customer relationships, to win new business and to earn higher margins"
The group was on track to deliver £90-100m of cost savings by 2020, to support investment and margin improvement, he added.
On the potential separation of the Cash Solutions business, which was established as a separate division in January last year and with the separation review announced in December, he said it will "provide G4S with the strategic, commercial and operational focus needed for the next stage of the successful development" of both businesses.
The review was looking at a "wide range of separation options, both public and private" and steps are being taken to enable the process of separation to begin in the second half of the year, with a final decision possibly subject to shareholder approval, depending on the nature of the separation.
While a detailed update is planned for the half-year results in August, G4S said it had has received "unsolicited expressions of interest" to acquire the Global Cash Solutions and/or Retail Cash Solutions businesses since December, and that the board will evaluate "all credible proposals" and continue to "vigorously pursue all strategic options".
Shares in G4S fell almost 7% to 194.3p in the first hour of trading on Tuesday.