Full-year profits slide at Close Brothers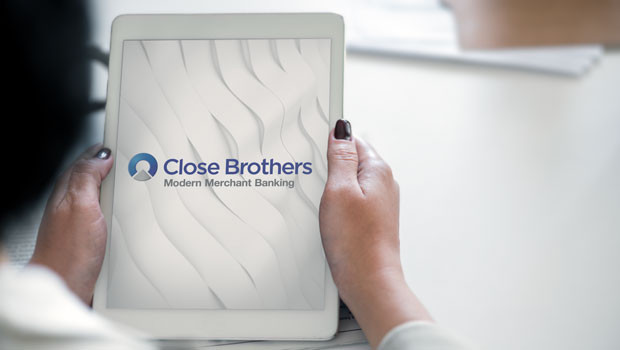 Close Brothers Group reported a decline in its full-year statutory operating profit before tax on Tuesday, to £112m from 2022's £232.8m.
The FTSE 250 company said that figure included provisions of £114.6m related to Novitas, which it disclosed in its half-year results.
Excluding the Novitas provisions, its adjusted operating profit for the year ended 31 July was £220.1m, down from £274.1m a year earlier, with the decline attributed to forward-looking impairment provisions and a reduced income from Winterflood.
However, the banking division experienced a modest 3% income growth, a result of an expanding loan book and a robust net interest margin, which stood at 7.7%.
Before provisions, the adjusted operating profit in banking dropped 2% to £324.1m, due to inflationary pressures and consistent business investment, though that represented a 2% increase when excluding the Novitas provisions.
Notably, the bank's credit performance remained relatively stable despite external challenges, with the bad debt ratio minus Novitas registering at 0.9%, a minor dip from 2022's 0.5%.
However, when including Novitas, the ratio increased to 2.2% from the prior year's 1.2%.
Close Brothers Group saw its loan book grow by 5% to £9.5bn, with 8% growth when excluding businesses in run-off.
That, the board said, indicated the group's focus on maintaining consistent lending, regardless of market conditions.
In addition, the Close Brothers Asset Management (CBAM) division saw a significant 9% surge in net inflows, greatly aided by new hires.
Winterflood, one of the group's main segments, experienced a slowdown due to challenging market conditions, though the company said it was optimistic about its potential recovery as market dynamics evolved.
Overall funding was ahead 7% at £12.4bn - a move aimed at enhancing the retail deposit base and optimising the funding mix.
The group's Common Equity Tier 1 (CET1) ratio was recorded at 13.3%, a reduction from 14.6% in 2022 but still considerably above the 9.5% minimum regulatory requirement.
Reflecting its core performance and the board's confidence in the group's prospects, a final dividend of 45p per share was proposed, leading to a full-year dividend of 67.5p, slightly higher than the 66p distribution in 2022.
Close Brothers said it was optimistic, leveraging opportunities and noting promising momentum, especially in the banking division.
The company was confident in providing stable returns throughout 2024, emphasising its strengths in disciplined growth, cost efficiency, and capital optimisation.
"We have performed well in the second half, with an acceleration of loan book growth, strong margins and a stable credit performance in our banking business," said chief executive officer Adrian Sainsbury.
"We continued to attract new client assets in CBAM, with strong net inflows, although Winterflood's performance remains impacted by subdued trading activity.
"Despite the second half momentum, our financial results for the full year were significantly impacted by provisions in relation to Novitas announced in our half-year 2023 results in March."
Sainsbury said the firm's "through-the-cycle business model" and financial strength meant it could support customers during uncertain times.
"By leveraging our long-term relationships, the deep expertise of our people and our customer-centric approach, we can deliver disciplined growth and are well positioned to resume our long-term track record of earnings growth and returns, building on the second half's momentum and a good start to the 2024 financial year."
At 0826 BST, shares in Close Brothers Group were down 4.28% at 816p.
Reporting by Josh White for Sharecast.com.