Frasers reveals £100m pay deal for new boss Murray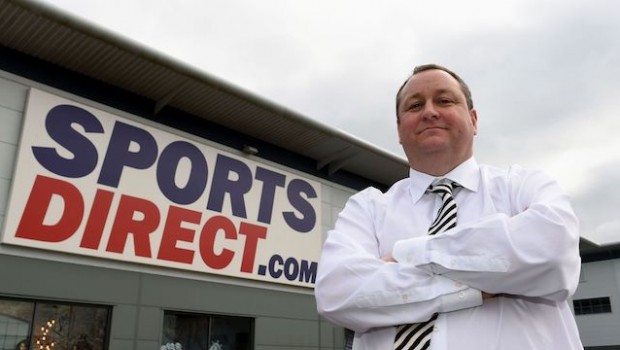 Michael Murray, the future boss of Frasers Group and son-in-law of founder Mike Ashley, will be paid £100m if the company's share price reaches £15 before October 2025.
Frasers, which owns Sports Direct, revealed the pay package at 18:20 BST on Thursday. Murray, who is 31, is due to take over from Ashley as CEO in May.
Murray will be paid £100m in shares if Frasers' shares trade at £15 or more for 30 consecutive trading days before 7 October 2025. He will be paid an annual salary of £1m under the company's plans.
He is engaged to Ashley's daughter, Anna, whom he met on holiday 10 years ago. He has been working as a consultant for Frasers, leading its attempt to move upmarket, and was paid almost £10m in 2019 and 2020.
Frasers shares rose 1.4% to 665.5p at 09:03 BST, meaning Murray must more than double the share price in little more than three years. The company also owns House of Fraser and clothes chain Flannels and changed its name from Sports Direct in December 2019.
"The remuneration committee was mindful of setting targets that were both stretching and achievable and that would reward an incoming CEO commensurately with the shareholder value that could be attained," Frasers said.
Ashley does not take a salary as CEO. He will become deputy chairman when Murray takes over. Shareholders will vote on Murray's pay at the company's annual meeting in September.