FirstGroup reports 'robust' year as attributable profit more-than-doubles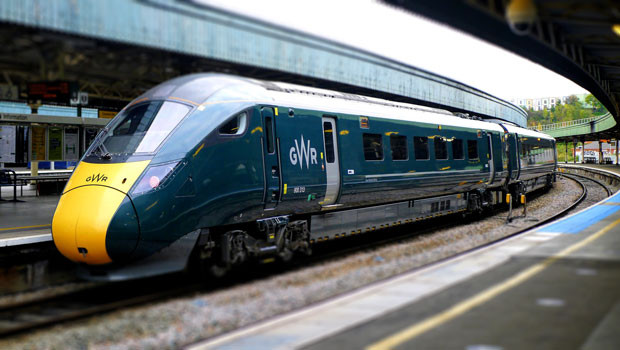 Passenger transport operator FirstGroup described a "robust" full-year performance on Thursday, with revenue totalling £4.76bn - a decrease of £829m year-on-year.
The company said its adjusted operating profit reached £154.4m for the 52 weeks ended 25 March, which was down £72.4m.
However, the group's adjusted attributable profit more-than-doubled to £82.1m, surpassing expectations.
Adjusted earnings per share were reported at 9.7p, a decrease of 0.5p, while the dividend per share increased to 3.8p, up 2.7p.
Moreover, FirstGroup's adjusted net cash position improved to £109.9m, compared to an adjusted net debt of £3.9 million in 2022.
FirstGroup put its performance down to growth in First Bus, and First Rail's open access operations.
The company achieved its targeted deployment of capital, including £37m invested in value-accretive acquisitions in First Bus and accelerated investment in First Bus decarbonisation, amounting to around £43m gross investment in electric buses and depot infrastructure.
First Rail's financial performance was set to align with expectations despite the non-extension of the TransPennine Express contract with the UK Department for Transport.
Profit from open access and rail additional services was expected to be at least in line with the previous fiscal year, although the positive effect of one-off settlement claims would be reversed.
Management fee-based operations, which carry no passenger revenue risk and limited cost risk, were forecast to perform in line with expectations despite ongoing challenges in industrial relations.
Looking ahead, FirstGroup said it expected its adjusted net cash position to range between £10m and £20m at the end of the 2024 financial year.
The firm said it was planning to invest about £130m, primarily in the electrification of the First Bus fleet and infrastructure.
"We have delivered a strong financial performance in 2023," said chief financial officer Graham Sutherland.
"In First Rail, our teams have worked extremely hard on our service objectives, and the notable success of our open access operations is further recognition of the considerable expertise and ambition of our team.
"In First Bus, we are seeing the benefits of actions we have taken to transform the business, and we are establishing ourselves as leaders in decarbonisation as we accelerate the electrification of our bus fleet to deliver value not just for FirstGroup but for all our stakeholders."
At 0844 BST, shares in FirstGroup were up 11.88% at 132.8p.
Reporting by Josh White for Sharecast.com.