FirstGroup and Go-Ahead shares rise on DfT support for bus services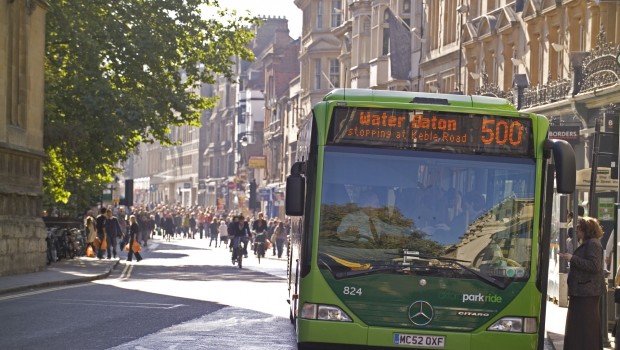 Both FirstGroup and Go-Ahead Group released statements on Friday in favour of a newly-announced financial support for crucial regional bus services in England, from the Department for Transport.
The funding could total £167m across the industry, completing what FirstGroup described as a "comprehensive package of measures" for supporting vital bus services and networks at the current time.
According to the DfT, the arrangements would last for at least the next three months.
Go-Ahead said its bus passenger numbers had fallen around 90% amid the national lockdown, explaining that the financial support was "crucial" to ensuring it was able to cover the costs of providing essential services.
In its regional bus business, the FTSE 250 company said around 30% of revenue was derived from contracts and concessionary income.
In the vast majority of cases, local authorities across the country had agreed to continue paying for services at pre-crisis levels, with the bus services operators grant, relating to fuel duty, also being paid at the same levels as before the Covid-19 coronavirus pandemic.
FirstGroup said the announcement enabled its bus division to ensure continuity of operation for those who were dependent on the bus network, particularly key workers, during the pandemic.
It said it was currently providing services at weekend frequencies in general, to ensure services for key workers continued to run, and added it would now work through the detail of those services with local authorities and other key stakeholders to ensure that bus provision continued at an appropriate level for each locality served.
FirstGroup said that since the pandemic began, it had also seen fare-paying passenger revenue and concessionary volume declines of around 90%.
"I am pleased that by working with the DfT, devolved government and local authorities, we are demonstrating that we are able to secure the necessary support to continue running bus services, recognising the unique and essential role they play in sustaining our local economies and communities," said FirstGroup chief executive officer Matthew Gregory.
"These arrangements will enable us to continue working closely with councils and our other local stakeholders to ensure that key workers can reach their destination, be it hospitals, supermarkets or distribution centres.
"When the present restrictions on travel are over, we will be ready to work quickly to re-connect people and communities as the country emerges from the effects of the pandemic and a return to normality is sought."
Go-Ahead CEO David Brown said the health and wellbeing of the firm's colleagues and customers was its priority, with its operations having "extensive" cleaning regimes in place, with guidance being provided to customers to maintain social distancing when travelling.
"Our companies continue to provide an essential service during this crisis, and I would like to thank colleagues across the business who are working tirelessly to ensure these vital services keep running.
"People in key roles such as NHS workers, emergency services and those in the food supply chain depend upon these services, and our companies have been liaising with local authorities and other stakeholders to ensure that timetables meet their needs.
"We are really pleased the government has moved quickly to recognise the necessity of providing these vital lifelines and is working with the bus industry to ensure services continue in a sustainable manner."
At 1002 BST, shares in FirstGroup were up 3.86% at 49.33p, and those in Go-Ahead Group were ahead 4.79% at 854p.