Experian lifts FY organic revenue guidance as first-half profit rises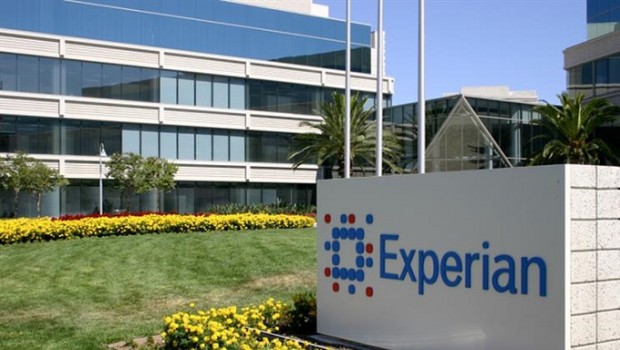 Credit-checking firm Experian lifted its full-year organic revenue guidance on Tuesday as it reported a rise in first-half profit and revenue.
In the six months to the end of September, statutory pre-tax profit edged up 2% to $480m on revenue of $2.5bn, up 6% on the corresponding period a year ago. Basic earnings per share increased to 39 cents from 35.3 cents and the company declared a total dividend of 14.5 cents versus 14 the year before.
Experian said there was strong momentum in North America, while Latin America was back to strong levels of growth and the consumer services business saw "pleasing progress".
Chief executive officer Brian Cassin said: "We have started the year well. First-half organic revenue growth was 7%, with acceleration in Q2. This reflects successful execution on big new addressable market opportunities, the global roll out of our innovative platforms and considerable momentum in Consumer Services as we invest in Experian Boost.
"We now expect full-year organic revenue growth in the 7-8% range, at the upper end of our previous guidance. We continue to expect EBIT growth at or above revenue growth and strong progress in Benchmark earnings per share, all at constant currency, and for the full year we expect operating cash conversion of around 90%."
At 0915 GMT, the shares were up 2.2% at 2,434p.
Nicholas Hyett, equity analyst at Hargreaves Lansdown, said: "Strong growth from Experian's consumer divisions is a big deal - not so long ago revenues were in freefall after rival free credit checking services made Experian's subscription model all but redundant.
"In its place Experian's focussed on a credit matching service which pairs consumers with an appropriate loan or credit card. The launch of Experian Boost seems to have been a masterstroke, even if it's proving expensive, as US consumers supply Experian with additional non-standard data like mobile phone and utility contracts to boost their credit ratings. Not only has that dramatically improved sales in CreditMatch, it also provides Experian with a unique and wholly new dataset for its business-to-business division.
"The strong consumer performance masks some disruption to the core credit business from economic and political uncertainty, particularly in the UK. The much shrunken but not insignificant marketing division has slowed, while clients delayed new software investments. It's a sign that despite its resilience Experian can't totally ignore the cycle, and if lending were to contract in the face of an economic downturn then the credit scoring business would likely suffer."