Euromoney revenue up 'slightly' as business recovers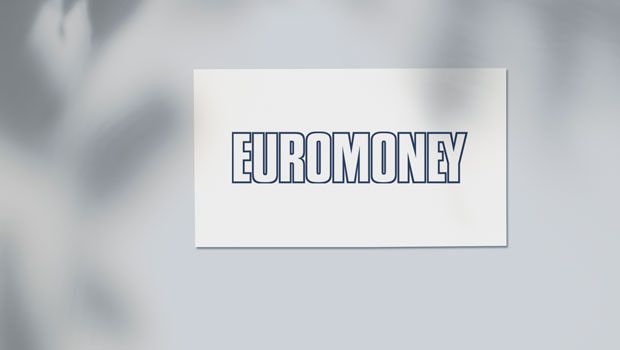 Euromoney Institutional Investor reported a "slight" increase in group revenue in its full-year results on Thursday, coming in at £336.1m compared to £335.3m a year ago, although on an underlying basis revenue was down 2%.
The FTSE 250 business information provider put that performance down to "strong" underlying subscriptions growth in 'Fastmarkets' of 13%, and in financial and professional services by 5%, alongside the impact of Covid-19 on physical events.
There was, however, a "strong recovery" of event revenue in the second half.
Adjusted profit before tax increased 13% to $61.4m, which the board put down to good cost control while the firm continued to invest for future growth.
Cash generation was described as strong, as was the balance sheet, with net cash standing at £32.5m at year-end on 30 September, up £4.4m year-on-year.
Euromoney's board declared a final dividend of 12.5p, resulting in a total distribution for the year of 18.2p per share, up 60% on the prior year.
Looking ahead, Euromoney said it was entering the 2022 financial year with "strong momentum" and confidence in its opportunity for sustainable growth, as it executed its '3.0' strategy.
Specifically, it said it was accelerating subscriptions growth, with book of business up 6.6% as at 30 September from 0.7% a year earlier.
It was also making "highly complementary" acquisitions under the strategy, including the Jacobsen in Fastmarkets Agriculture and WealthEngine and RelSci in People Intelligence.
The board said the turnaround in asset management was progressing ahead of plan in BCA Research and NDR, while in events, a strong recovery in the second half was reported as physical events started to return.
"We have made a step change towards being a fast-growing, high-margin, 3.0, information-services subscription business," said chief executive officer Andrew Rashbass.
"Our Fastmarkets and financial and professional services businesses delivered strong growth in subscriptions driven by increasing demand for our actionable data, analysis and intelligence.
"Within asset management, our goal of returning our investment research businesses to growth is ahead of our plan."
Rashbass said the company had invested organically in each of its businesses at the same time as managing its costs carefully.
"We have also added scale to Fastmarkets Agriculture and People Intelligence through highly complementary acquisitions.
"The backdrop for events has been challenging but since the return of physical events in May we have seen a positive response from customers and a strong recovery in events revenue.
"In the year ahead we will continue to invest to drive subscriptions growth and we are confident in the sources of future growth."
At 0848 GMT, shares in Euromoney Institutional Investor were up 1.34% at 1,062p.