Entain shares slide as DraftKings walks away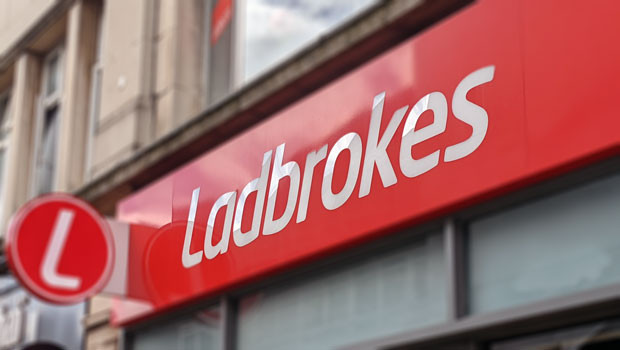 Entain shares tumbled on Tuesday after US-based DraftKings said it will not be making a firm offer for the London-listed gambling group.
"DraftKings confirms that, following further analysis and discussions with the Entain board of directors, it will not make a firm offer for Entain," it said.
In September, DraftKings proposed 2,800p a share in cash and stock for Entain, which owns Ladbrokes and Coral.
Chief executive officer and co-founder Jason Robins said: "After several discussions with Entain leadership, DraftKings has decided that it will not make a firm offer for Entain at this time."
Entain said in a statement that it "strongly" believes in its future prospects, "underpinned by its leading market positions, world class management team and industry-leading proprietary technology".
The company said it had an "outstanding" track record of growth, having delivered 23 consecutive quarters of double-digit online net gaming revenue growth, representing a three-year compound annual growth rate of 19% across 2021.
"Entain's management remains focused on executing its growth and sustainability strategy and on delivering the opportunities laid out in Entain's capital markets event on 12 August to treble its total addressable market to circa 160bn," it said.
These opportunities include further growth in existing markets and expansion into new regulated markets, among other things.
At 1540 BST, the shares were down 5.9% at 2,011.00p, having earlier fallen to as low as 1,886p.
Laura Hoy, equity analyst at Hargreaves Lansdown, said: "DraftKings closed the door on a possible Entain acquisition, which disappointed the market.
"Shares fell as investors digested the news, but retained some of the buoyancy that came with the acquisition news back in September. That's because the DraftKings offer confirmed what the market had already been thinking - Entain's in a strong position to gobble up market share in the developing US market.
"BetMGM, Entain's joint venture with US-based MGM, was likely a big part of the reason for DraftKings' interest. But MGM's position as a third wheel in negotiations may have complicated matters. We suspect this setup will keep any other offers from rolling in unless they come from MGM itself. The US Casino operator already tested those waters and came up empty-handed, so we don't expect to see much M&A activity in Entain's future.
"With that said, Entain's underlying value proposition remains intact and the absence of M&A speculation means investors can focus firmly on the group's potential as a stand-alone act."