Energean extends growth drilling programme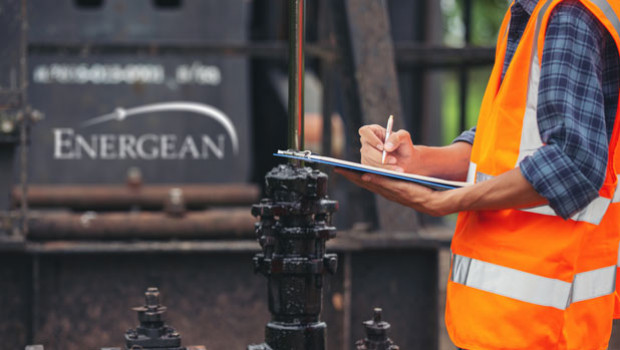 Hydrocarbon exploration and production firm Energean has extended its growth drilling programme by exercising options to drill two further wells with Stena Drilling.
Energean said on Monday that its first new well will target the Hermes prospect, located in Block 31, and was expected to spud in August, while the primary target was the Tamar A sands.
The FTSE 250-listed firm stated the target for the second well was still under consideration and was largely contingent on the results of the Hermes well.
Energean also provided an update on the initial results of its KM-04 appraisal well, stating the site had been "safely and successfully" completed 15 days ahead of schedule and $9.0m below budget at a total cost of $36.0m.
Chief executive Mathios Rigas said: "Operations at the KM-04 appraisal well have been successfully completed ahead of schedule and below budget, meeting the primary objectives set pre-drill.
"We confirm today the extension of our 2022 growth drilling campaign, on the back of success at Athena last month. We have exercised our options with Stena to drill a further two wells, commencing with Hermes, in line with our goal to continue to provide competition and security of supply in the local Israel gas and energy markets. The exercise of these options, will help us to reach our target to double our Israel gas resource base in order to also export to the broader region of the Eastern Mediterranean and beyond."
As of 0920 BST, Energean shares were down 1.73% at 1,190.0p.
Reporting by Iain Gilbert at Sharecast.com