Endeavour Mining discovers record 3m ounces in 2021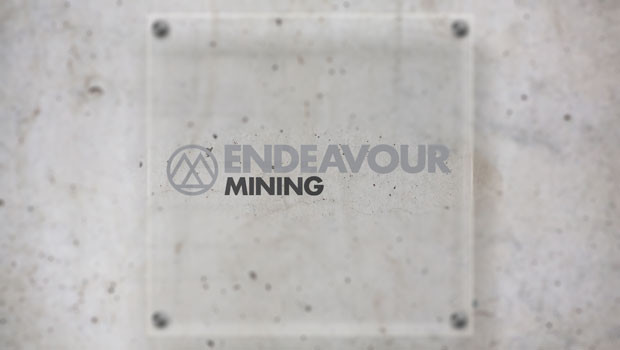 Endeavour Mining announced the discovery of a record three million ounces of measured and indicated resources in 2021 on Monday, at a cost of $16 per ounce, exceeding its discovery target for the year of 2.5 million ounces.
The FTSE 250 company said measured and indicated resources for flagship Ity, Houndé and Sabodala-Massawa mines increased by 26%, 20% and 11% respectively, excluding 2021 mine depletion, while resource updates for other assets were underway.
Measured and indicated resources for the Lafigué deposit on the Fetekro property had grown by 18% to 2.9 million ounces, and inferred resources grew 309% to 270,000 ounces, justifying a larger four million tonnes-per-annum plant for the definitive feasibility study, rather than the three million tonne plant originally contemplated.
Exploration efforts also delineated 0.9 million ounces of inferred resources, mainly at the Ity mine, where follow-up drilling was planned for 2022.
Endeavour said the record results marked the successful completion of the previous five-year discovery target of between 10 million and 15 million ounces of indicated resources, with the company saying it was on track to deliver the next five-year target of 15 million to 20 million ounces of indicated resources.
"The significant discoveries we have made showcase the strong exploration potential within our portfolio and continue to confirm West Africa as one of the world's top regions for gold discoveries," said president and chief executive officer Sebastien de Montessus.
"Our exploration programme continues to add significant value to the business, creating the potential to extend mine lives to well beyond 10 years while feeding our development pipeline.
"We are particularly pleased with the significant discoveries made at our flagship mines, Ity, Houndé and Sabodala-Massawa."
De Montessus said that, given the exploration potential across the portfolio, the company would continue to invest in exploration to further unlock value.
Patrick Bouisset, executive vice-president of exploration and growth added that the success of the firm's 2021 exploration programme marked the completion of its first five-year target set in 2016.
"The immense effort and dedication from my team over the last five years has delivered over 10 million ounces of indicated resource discoveries across our legacy portfolio, at a discovery cost below $25 per ounce, thereby achieving our ambitious target.
"We are particularly proud to have significantly extended the lives of our Houndé and Ity mines, raising their status to flagship assets, as well as the discovery of the Lafigué deposit on the Fetekro property which is now an Endeavour size project."
Looking ahead, Bouisset said the company believed it had a "strategic foothold" in West Africa, which had grown into a leading global gold producing region, as it controlled "some of the most prospective grounds" and had a highly experienced team with a proven exploration methodology.
"We are excited to now focus on delivering our new five-year discovery target, which represents replacing twice the mine depletion over the period."
At 0926 GMT, shares in Endeavour Mining were up 2.22% at 1,615p.