Diploma confident with forward guidance as annual profits jump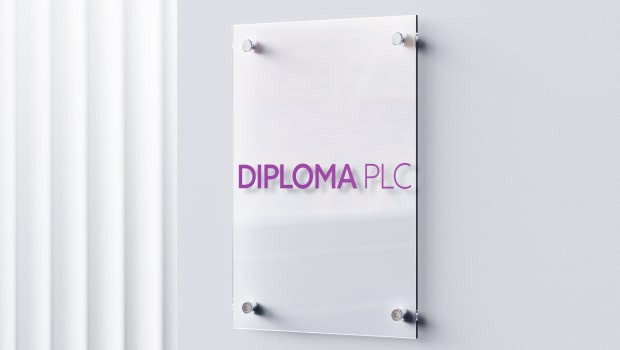 Industrial supplier Diploma expressed its confidence in current-year forecasts after a solid set of annual results, with adjusted operating profits growing by a quarter.
The company, which operates in the controls, seals and life sciences sectors, reported revenue of £1.2bn for the year to 30 September, up 19% year-on-year and 8% on an organic basis.
Controls, which accounts of nearly half of group sales and provides things like wire and cabling, specialty fasteners, adhesive and industrial automation solutions, grew revenues by 11%, helped by market share gains in civil aerospace, defence and energy markets. Seals, which makes up a third of the business, increased revenues by 5%, while the smaller Life Sciences division grew by 8%.
Adjusted operating profits were up 24% at £237m, with basic earnings per share rising 19% to 90.8p, as the adjusted operating margin improved by 80 basis points to 19.7%.
"We've had an excellent year with strong, volume-led organic growth; great margin progression; and continued double-digit EPS growth, all at strong returns," said chief executive Johnny Thomson.
"We continue to diversify end-market exposures, penetrate core geographies; and expand addressable markets through product extension to drive organic growth. We welcomed 12 quality new businesses to the group. And, we carefully develop our businesses for scale."
The company said it has an M&A pipeline of around £1bn, and the strength of its balance sheet "provides capacity for disciplined growth".
For the year ending September 2024, Diploma said it remains on track to deliver organic revenue growth of around 5%, with operating margins level with the prior year.
The stock was up 2.6% at 3,098p by 0826 GMT.