Darktrace lifts revenue growth forecasts after first quarter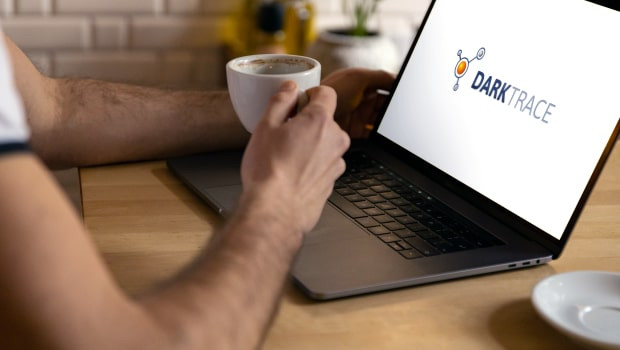 Cybersecurity artificial intelligence (AI) specialist Darktrace lifted its revenue guidance on Wednesday, after the strong sales performance it delivered in the second half of the 2021 financial year continued in its first quarter, as it grew its its customer base to 5,975, up 42.7% year-on-year.
The FTSE 250 company said that as new customer additions were the primary driver of constant currency annualised recurring revenue (ARR) measures, that resulted in net ARR added for the three months ended 30 September of $24.1m, up 63.8% year-on-year.
That "unusually high" growth in net ARR added was the result of comparing to the first quarter of the 2021 financial year, the board noted, when sales momentum was materially impacted by the early stages of the Covid-19 pandemic.
It said the growth in net ARR added and the strong performance in recent periods resulted in ARR at 30 September of $381.5m, up 45.9% year-on-year.
Revenue for the first quarter totalled $93.1m, up 50.8% over the same quarter of the prior year.
During the latter part of the quarter, the dollar strengthened against key international currencies, primarily sterling and the euro, creating foreign exchange headwinds.
The impact of those headwinds on revenue recognised in the full quarter was, however, at the lower end of Darktrace's estimates for the period.
Gross margin, one-year gross ARR churn and net ARR retention rate remained in the ranges reported in recent periods.
Looking ahead, Darktrace said that in the short time since it last updated its expectations, September results were as expected, and its view of the balance between positive sales momentum and potential impacts from changes to the salesforce structure remained unchanged.
As such, Darktrace reiterated its 2022 financial year guidance for ARR, net ARR added and adjusted EBITDA margin.
However, as recent foreign exchange headwinds were less than had been previously forecast, accelerating the conversion of constant currency ARR to dollar-denominated revenue, Darktrace said it was now expecting year-over-year revenue growth of between 37% and 39% from a previous 35% to 37%, with 47% to 48% of annual revenue being recognised in the first half of the financial year.
"We have continued our strong performance into the first quarter of 2022, growing our customer base, ARR and revenue," said chief financial officer Cathy Graham.
"We remain focused on empowering organisations to interrupt cyber threats, before they experience a business disruption, using our leading self-learning AI technology.
"Looking ahead, we have reiterated FY 2022 guidance for ARR, net ARR added and adjusted EBITDA margin, while upgrading guidance on revenue growth due to a smaller-than-expected impact from foreign exchange headwinds in the first quarter."
At 0923 BST, shares in Darktrace were up 1.01% at 848.5p.