Compass revenues more than double in Q3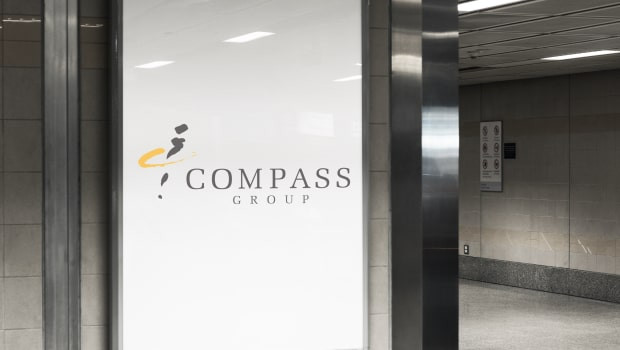 Food services group Compass said on Tuesday that underlying revenues had more than doubled in three months ended 30 June, with all three of the company's trading regions operating above 2019 levels.
Compass said third-quarter underlying revenues were up 109%, with North American revenues up 112%, while revenues from Europe and the rest of the world were 104% and 106% stronger, respectively. Additionally, it noted that organic revenues were up 43.4%, an acceleration from the 37.9% improvement witnessed in the first half.
The FTSE 100-listed group said it had delivered "very strong" net new business growth of 9.1% or 6.9% rebased to 2019, with retention sitting at 96.1% year-to-date, partly due to the £223.0m spent on mergers and acquisitions so far in the trading year.
Compass, which completed £237.0m of its £500.0m share buyback programme during the quarter, also highlighted that its underlying operating margin was up 40 basis points in the quarter from 5.8% at the half to 6.2% in Q3.
Looking forward, Compass stated that given "the significant acceleration in growth" and the "ongoing recovery" of its base business, it had opted to increase full-year organic revenue growth guidance from around 30% to around 35% and also confirmed its full-year 2022 operating margin guidance of over 6%.
"While we are mindful of the challenging macroeconomic environment, we remain excited about the significant structural growth opportunities globally. With a clear strategy, operational scale, and market-leading offer, Compass is very well positioned to capitalise on the increase in outsourcing opportunities. Longer term, we expect revenue and profit growth above historical rates, returning margin to pre-pandemic levels, and rewarding shareholders with further returns," said Compass.
Reporting by Iain Gilbert at Sharecast.com