Compass hikes dividend as FY operating profit grows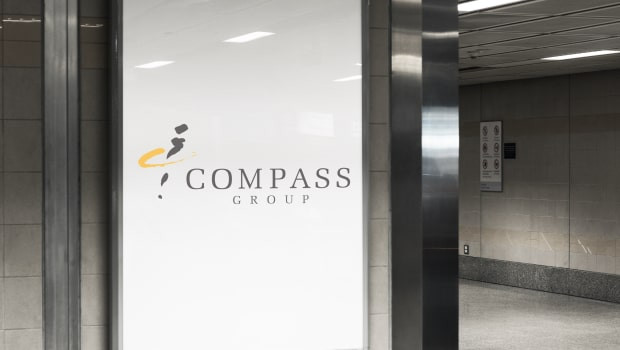 Catering company Compass posted a rise in full-year underlying operating profit and revenues on Monday, as it hailed record net new business, but said that profit growth will slow next year.
In the year to 30 September, underlying operating profit grew 87.5% to £1.59bn, on revenue of £25.8bn, up 37.5% on the previous year. Analysts had been expecting £1.54bn and £25.1bn, respectively.
The company highlighted "excellent" net new business of 7.5%, while client retention rates improved to a record 96.4%, up 100 basis points on 2021. The dividend per share was lifted 125% to 31.5p.
For 2023, constant currency underlying operating profit growth is expected to be above 20% with organic revenue growth of around 15%, and an underlying operating margin above 6.5%.
Victoria Scholar, head of investment at Interactive Investor, said the revenue growth guidance marks a year-on-year slowdown.
Compass, which has completed an initial £500m share buyback, also announced a further £250m buyback, to be completed in the first half of 2023.
Chief executive Dominic Blakemore said: "The group's performance surpassed our expectations both in terms of net new business growth and base volume recovery, with Business & Industry now operating above its pre-pandemic revenues.
"The strong growth trends seen in the first half have continued, with net new business accelerating through the year in all our regions. Our clients are continuing to face operational complexities and inflationary pressures, which are driving increased outsourcing, and we are successfully capitalising on the resulting growth opportunities."
Blakemore said North America continues to perform strongly, and the company is particularly pleased with its progress in Europe, which is benefiting from an increased focus on growth and retention.
"Looking further ahead, we remain excited about the significant structural growth opportunities globally, leading to the potential for revenue and profit growth above historical rates, returning margin to pre-pandemic levels and rewarding shareholders with further returns."
At 0900 GMT, the shares were down 2.6% at 1,802.11p.
Scholar said: "Although it has been dealing with the pressures of cost inflation, an increasing number of companies are cutting costs, resulting in increased demand for outsourced caterers like Compass Group to plug the gap.
"As a result, the catering group has had an impressive year picking up the slack and has been able to return cash to shareholders. Whether this positive momentum can continue into next year as the macroeconomic pressures intensify is yet to be seen.
"Investors have enjoyed an impressive share price performance this year, outperforming wider UK markets with a gain of over 5% year-to-date and more than 21% over the last year."