Compass apologises for school meals fiasco at AGM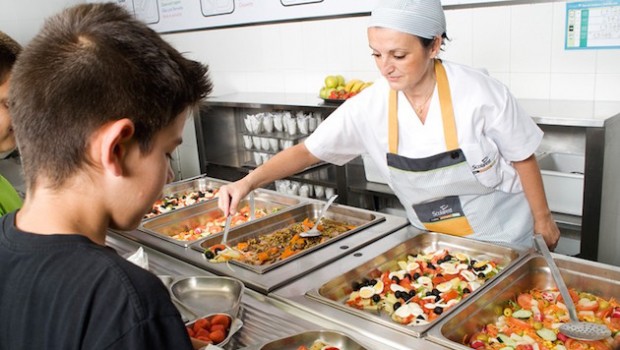 Compass told shareholders it was sorry for substandard free school meal packages as the catering group said revenue fell by a third in the first quarter with no pickup expected in the second quarter.
In a statement to its annual general meeting the FTSE 100 company repeated its apology for the poor state of free school meal parcels provided by its Chartwells business. The meagre packages, some of which included half a tomato, caused uproar in January and prompted Marcus Rashford, the footballer and campaigner, to brand them unacceptable.
"After conducting a thorough investigation, we have taken several corrective measures that include improved supply chain processes, additional guidance and resources for our employees, and stronger quality assurance checks," Compass said. "We have apologised to everyone who has been affected."
The catering group said organic revenue dropped 33.7% in the three months to the end of December and that this was in line with its expectations. The decline was slightly less than in the preceding quarter and the operating margin strengthened to 2.7% from 0.6% after Compass cut costs and renegotiated contracts.
Compass said second-quarter revenue and volumes would be broadly in line with the first quarter but that the operating margin would improve again by 50-100 basis points. The group's shares rose 3.4% to £13.95 at 08:19 GMT.
The company said it had a strong pipeline of new business including first-time outsourcing and share gains in sectors such as healthcare and senior citizens, education and defence.