CMC Markets sees FY net operating income flat, shares tank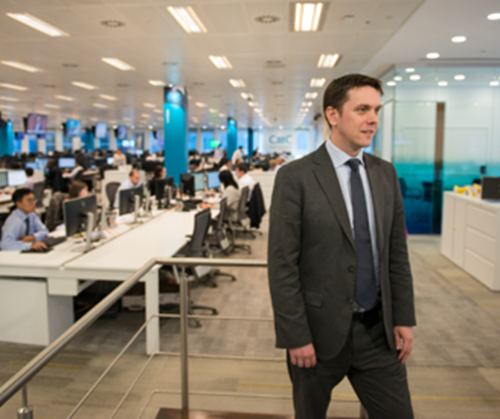 CMC Markets tanked on Monday afternoon after the online trading platform said net operating income for FY23 was set to be more or less flat on the year following a "more challenging" environment in February and March.
The company forecast net operating income of between £280m and £290m, versus £282m in FY22. It pointed to lower equity volumes and a higher proportion of lower margin institutional trading activity.
CMC said that full-year operating costs excluding variable remuneration are expected to be in the range of £215m to £220m.
"Development upgrades across both its investing and trading platforms continue and the expansion in the institutional business remains on track," it said. "CMC's diversification strategy in its investment business advances with CMC UK Invest expanding its offering and with the recent award of its regulatory licence, CMC Singapore Invest is due to go live over coming months.
"These strategic objectives underpin the expected 30% growth in net operating income based on the 2022 results over the next three years."
At 1625 GMT, the shares were down 17.9% at 190.40p.