CMC Markets profits decline amid subdued market volatility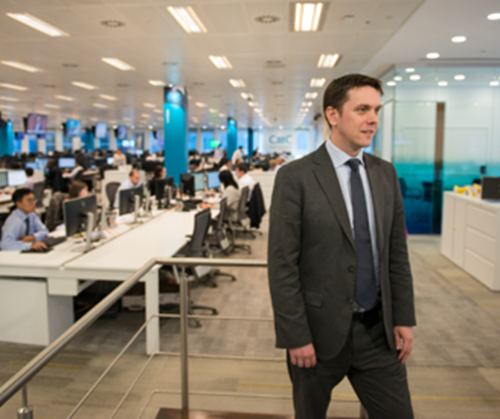 Online trading platform CMC Markets reiterated its full-year guidance on Wednesday as it reported a decline in first-half profit amid subdued market volatility.
In the half year to 30 September, pre-tax profit fell to £36m from £141.1m in the same period a year ago, with net operating income down 45% to £126.7m. The interim dividend dropped 62% to 3.50p a share.
Leveraged net trading revenue declined 50% to £101m, as a fall in market volatility resulted in lower client trading activity. Client income retention for the period was 80%, broadly in line with target and CMC said it's expected to continue to recover through the rest of the year.
The company - which confirmed earlier this week that it is considering a possible separation of its leveraged and non-leveraged divisions - said that given the exceptional volatility seen in the prior period, all regions saw declines in revenue per active client.
Chief executive Lord Cruddas said: "I'm very pleased to see the business is operating well above pre-pandemic levels across all our business lines. This is testament to the resilience and quality of our platform and offering.
"We are on a fast track to diversification, using our existing platform technology to win B2B and B2C non-leveraged business. This will be further boosted with the launch of our new UK investment platform planned in the early part of the next financial year, which will offer both B2C and B2B potential.
"In line with this strategy, we believe it is right for us to evaluate the viability of separating the businesses in order to unlock the significant value within the current group structure. The board is expected to start this review before year end and complete it by June 2022. We will update on progress in due course."
CMC reiterated its guidance for FY 2022 net operating income of between £250m and £280m.