CLS Holdings pleased with accelerating pace of recovery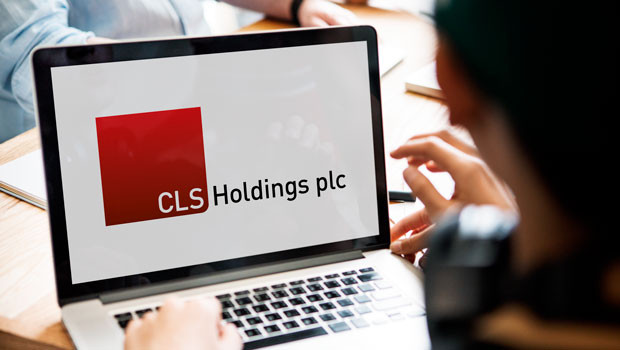 CLS Holdings updated the market on its recent trading on Wednesday, reporting that as at 2 November, it had received 97% of contractual rents due for the current period, up from 95% at the same time last year.
The FTSE 250 commercial property investor said that for the first three quarters, it had now received 99% of contractual rents due, compared to 98% a year ago.
Vacancies across the group, and in the UK and France separately, were largely unchanged at the end of September when compared to 30 June.
CLS said vacancy in Germany had increased, however, primarily due to the expected expiry of leases at Parsevalstraße and Hansaallee in Dusseldorf.
As a result of current lease negotiations, the board said it was expecting a reduction in Germany and group vacancy by year-end.
EPRA vacancy rates for the group stood at 7.8% as at 30 September, compared to 7.7% at the end of June, while in the UK they shrank marginally to 7% from 7.3%.
In Germany, vacancies expanded to 10.2% from 9.3%, while in France, they were at 4.1%, compared to 4% on 30 June.
CLS said that since 1 July there had been 26 deals securing £2.9m of annual rent, at 10% above ERV.
That included the previously-announced leases with the City of Hamburg and FUTRUE for 68,975 square feet, and excluding the Hamburg letting, the remaining 25 deals were 4% above ERV.
Occupancy in the company's student and hotel accommodation in Vauxhall had returned to "near pre-pandemic" levels at 91% and 93%, respectively, both of which were above the levels expected at the time of its half-year results.
On the disposals front, CLS said it had unconditionally exchanged contracts to sell La Madeleine in Lille for £8.2m, and its share of Leclerc in Paris for £2.8m.
The properties were sold at 5.2% above the 30 June valuation, with completion expected before the end of the year.
Permitted development rights (PDR) for residential conversions, meanwhile, were granted at Crosspoint House in Wallington and Kings House in Bromley.
Both properties were earmarked for sale in the near future to capture that increased optionality value.
At 92-98 Vauxhall Walk, a contract was signed in August with Galliford Try for the construction of a 10-level office building.
The piling was now complete, and the superstructure would begin erection in the coming months.
CLS said the estimated rental value on completion in 2023 was expected to increase tenfold to £1.5m, when compared to the previous buildings on the site.
In the period, the board said it had approved the refurbishment of three additional floors at Prescot Street in the City of London, such that the scope of the project now extended to the entire building.
On completion in 2023, the refurbished building was expected to achieve an estimated rental value of £4.9m and an EPC rating improvement to A from D.
Over the period, the firm also completed the refurbishment of 45 London Road, Reigate, with the building achieving SKA Gold and an EPC rating improvement to B from D, together with an estimated rental value of £0.6m.
The group's balance sheet remained "well-capitalised and robust", the board said providing "significant" flexibility.
As at 30 September, its average cost of debt was 2.21%, with cash of more than £155m and a further £50m in undrawn facilities.
In September, it completed the refinancing of Max Forum, Munich with a new seven-year loan for €28.5m at 1.10%.
CLS said it was currently in advanced negotiations for the remaining €24m to be refinanced in 2021.
"We are pleased to present this trading update ahead of today's Capital Markets Day, and at some of our exciting developments and redevelopments in London," said chief executive officer Fredrik Widlund.
"The day gives CLS the opportunity to showcase our asset management capabilities and the quality of our properties, highlighting the potential upside for value creation within our portfolio."
Widlund said that operationally, the company was seeing improving market conditions and activity levels in all of its geographies, although at different speeds, with Germany bouncing back strongly, France performing well, and the UK seeing an "encouraging" recovery.
"We are confident that our ongoing asset management activity will lead to a reduction in vacancy by the year-end."
At 1003 GMT, shares in CLS Holdings were flat at 219p.