Close Brothers delivers 'solid' Q1 performance amid 'challenging' conditions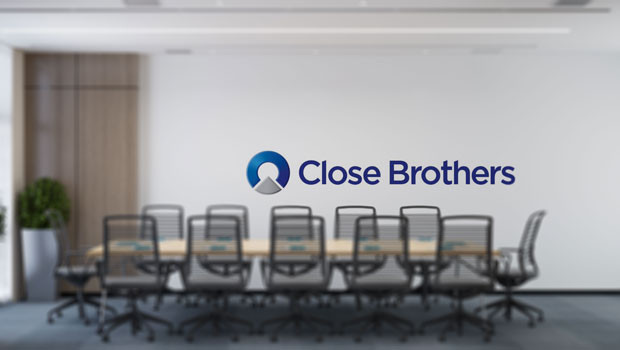 Merchant banking group Close Brothers said on Thursday that it had delivered a "solid" first quarter performance despite trading in "challenging" market conditions.
Close Brothers said it had achieved strong margins in its bank division and increased net inflows in its asset management wing, while its Winterflood unit continued to be impacted by "reduced trading activity".
The FTSE 250-listed group's loan book grew marginally to £9.13bn from £9.1bn, reflecting continued demand in its commercial businesses, while annualised net inflows at its asset management arm came to 7% and managed assets decreased to £14.8bn from £15.3bn.
Looking ahead, Close Brothers said it had made a solid start to the year and was "well positioned" to successfully navigate the current "challenging period".
Chief executive Adrian Sainsbury said: "We have delivered a solid start to the financial year, despite the backdrop of heightened market uncertainty. Our margin remained strong in the banking division, we increased net inflows in CBAM and while trading activity remained subdued in Winterflood, we grew our assets under administration.
"Although the current environment presents challenges, there will also be opportunities and we are confident that we will be able to make the most of these, building on our strong relationships and the consistent application of our model."
As of 0905 GMT, Close Brothers shares were down 3.60% at 1,018.0p.
Reporting by Iain Gilbert at Sharecast.com