Civitas upbeat on outlook as values increase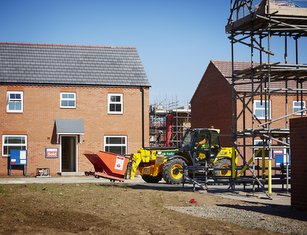 Civitas Social Housing published an upbeat outlook as the specialist real estate investment trust reported an increase in the value of its properties.
Net asset value per share rose 0.6% to 107.1p at the end of March from the end of December, the FTSE 250 company said. It bought 34 properties during the period and rents increased on a number of existing leases from indexation.
The company's rental income of £45.7m is expected to grow further over the coming months, increasing shareholder returns and supporting dividends, Civitas said.
The company, which invests in regulated social housing, said demand was growing at a much faster pace than supply. Volatile house prices and Brexit uncertainty could lead to a reduction in future supply, Civitas said.
"As we work at a local authority level it is clear that there is increasing demand for specialist supported housing as a cost effective and ethical way to deliver care in the community as opposed to more expensive hospital based provision," the company said. "We expect this to continue into the future."
Civitas shares rose 0.7% to 88.18p at 0836 BST.