Cineworld drops after Warner Bros opts for streaming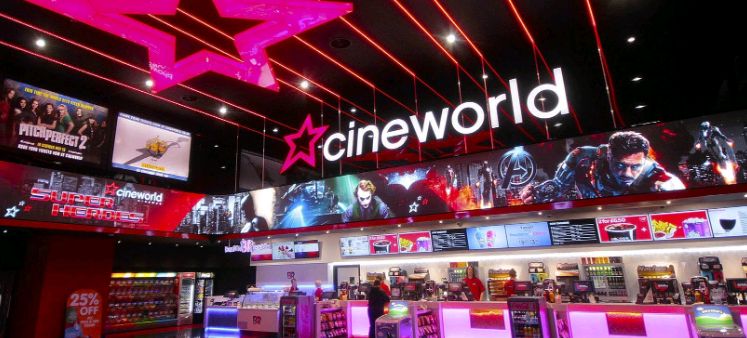 Cineworld shares fell sharply after Warner Bros announced it would release films online and in cinemas at the same time in the US in the latest shakeup in movie distribution caused by Covid-19.
Warner Bros said on Thursday it would screen films such as the Dune remake and Matrix sequel in 2021 on the HBO Max streaming service, also owned by AT&T, for a month alongside US cinemas. The news caused shares of US cinema chains AMC Entertainment and Cinemark to drop heavily on Thursday.
Cineworld shares fell 12.1% to 64.18p at 09:44 GMT as investors worried about the impact on its Regal chain in the US and that Warner Bros' move would be copied in the UK. The shares had risen from 25p in early October as Covid-19 vaccines raised hopes about business getting back to normal in 2021.
Film studios are responding to restrictions imposed on cinemas during the coronavirus pandemic by showing movies on streaming services. Instead of postponing the release of Trolls World Tour early in the pandemic Universal showed it on streaming services such as Amazon Prime, making almost $100m in three weeks. Warner Bros' decision is the biggest move yet by a studio to use streaming as an alternative to cinemas.
Neil Wilson, chief analyst at Markets.com, said: "Warner Bros' decision to release films to stream as soon as they hit the big screen is absolutely not going to help cinemas recover just at the moment they need all the help they can get. Cineworld has cash to May and a little more beyond if it looks under the sofa but it needs the cash flow asap and this means bums on seats, which Warner's decision is not going to assist."
Cineworld has struggled to survive during the crisis with its cinemas closed and carrying a £6.2bn debt burden from acquisitions. The company shut all its UK and US cinemas in October after Hollywood studios delayed big film releases leaving it without blockbusters to bring in customers.