Card Factory gets an extra month to avoid breaching banking covenants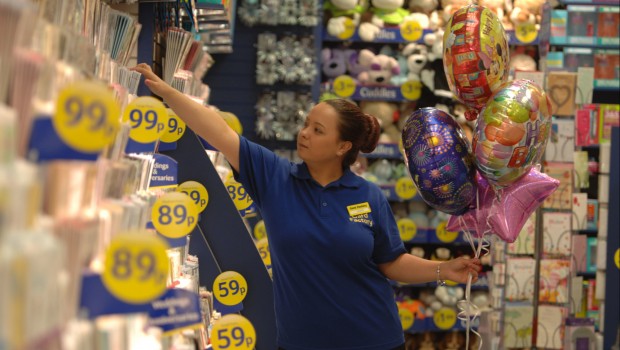 Greeting cards retailer Card Factory has been given an extra month to avoid breaching its banking covenants and remains in discussions with its banks.
The company - which warned earlier in January that it was likely to breach its covenants at the end of the month - said its banking syndicate has provided waivers in respect of anticipated covenant breaches through to 28 February, taking account of its cash flow projections and subject to certain conditions.
"We remain in constructive discussions with our banks, and have agreed a process to continue to explore a range of potential solutions, with scope for further extensions to the waivers as this process continues," Card Factory said.
It added that a further update will be provided in due course.
In its update on 14 January, the company said it expected to report a full-year loss of around £10m after taking a hit from Covid-related store closures.
In the 11 months to 31 December 2020, sales fell to £281.4m from £424.5m the year before. Store sales were down 38.1% year-on-year, with shops closed for 37% of available trading days due to government restrictions.
Broker Liberum said: "Today's update is clearly a positive development following the group's statement on the 14th January, which highlighted that due to the impact of store closures under Lockdown 3.0 management expected to breach existing covenants at the end of January.
"The previous statement also noted that due to rule changes, the group's access to the CCFF was no longer in place and it was in discussions regarding supplemental options. As such, today's news that constructive discussions with its banks continue is encouraging and we are hopeful that these will be brought to a positive conclusion in the coming weeks.
"We note that while the group will clearly be impacted by store closures over the coming weeks and months, it was seeing improving trading trends prior to the latest lockdown and its history of very strong cash generation during more normal times should be taken into account by its lenders. In the previous update, management noted net debt of £90m as at 31 December 2020 and that its short-term cash requirements could be covered within its existing £200m facility. We expect that the existing revolving credit facility, before any potentially further agreed funding options are factored in, gives the group sufficient headroom to continue trading with all its store shut until at least the end of April."