B&M sees good stock levels for Xmas, hikes interim dividend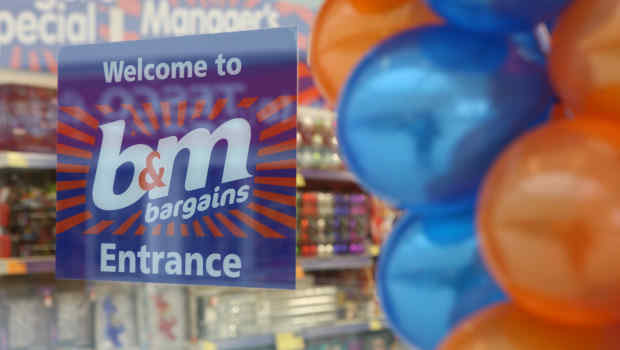 UK discount retailer B&M Value Retail on Thursday said it was prepared for the busy Christmas trading period with good stock levels, having deliberately taken delivery of imported general merchandise earlier than normal.
The company, which reported lower half-year earnings, said its supply chain remained "robust", despite constraints that have plagued the global economy, along with labour shortages in Britain due to Brexit.
"We have responded decisively to supply chain challenges by leveraging our strong supplier relationships and we have improved in-store execution," said CEO Simon Arora.
"As a consequence, we are fully stocked heading into the Golden Quarter."
B&M reported a 4.6% fall in core earnings for the six months to September 25 to £282.2m against a tough comparison in 2020 when shoppers panic bought during the first pandemic lockdown.
Revenue rose 1.2% to £2.27bn was up 26.8% on a two-year pre-pandemic basis.
An interim dividend of 5p a share was declared, up 16.3%.
The company said that although the return of seasonal markdown activity did not materialise as expected in the first half it was "too early to accurately predict the extent to which this remains a feature in H2".
"It will largely be determined by demand levels for seasonal products seen over the peak Christmas period, and this will be a key driver of the full year outturn."
" Like the retail sector as a whole, the group faces a number of potential cost headwinds and inflationary pressures heading into 2022, but considers itself well positioned to navigate these challenges due to its agile business model, strong supplier relationships and customer value proposition."
"Given the strong adjusted EBITDA margin of 12.4% delivered in H1, the group is confident of maintaining profit margins materially above historical levels."