Big Yellow increases debt facilities by £100m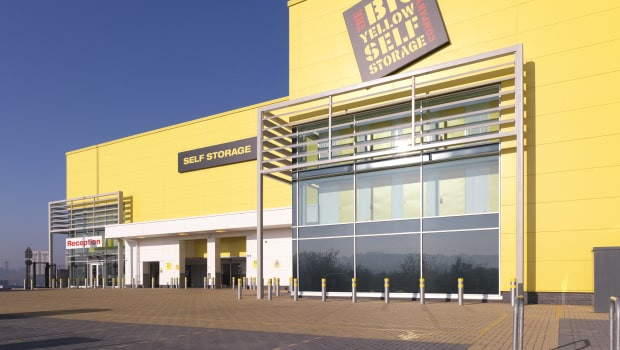 Big Yellow Group announced a £100m increase in its loan facilities with Aviva and M&G on Tuesday, securing an additional £50m, seven-year debt facility with Aviva.
The FTSE 250 storage facility operator said that as part of that refinancing, the expiry of its existing loan was extended to September 2028 from April 2027, reducing the fixed cost of the total Aviva loan facility to 3.5% from 4.0%.
Sustainability key performance indicators (KPIs) were incorporated into the additional borrowing with Aviva, including the continued installation of solar panels across the security stores, and the business being on-track to achieve 'net renewable energy positive' status by 2030.
The company said it would benefit from a margin reduction on the new £50m loan, conditional on achieving those targets.
Big Yellow said its total debt facilities with Aviva were now £163.4m, of which £18.4m would be amortised to nil by April 2027.
With M&G, Big Yellow said it had increased its loan facilities by £50m, to a total of £120m, with £35m of that fixed by way of swap, with the balance floating.
The average cost of the M&G loan was now 2.4%, with the loan expiring in June 2023.
Big Yellow said it was looking to begin discussions on refinancing that loan next year.
"We are pleased to have continued our long-standing relationships with Aviva and M&G by agreeing these increases to our existing facilities," said chief financial officer John Trotman.
"We have put in place our second green loan with Aviva, which will reward the group via a margin reduction as we implement our net renewable energy positive plan that was published in June this year.
"These new facilities provide the group with total facilities of £576m, with current headroom of cash and undrawn bank facilities of over £175m."
In addition, Trotman said the company had land surplus to its needs, which would be realised over the medium term, generating net cash proceeds estimated at more than £100m.
"The average cost of debt on drawn facilities is now 2.8%, and the marginal cost of revolving credit facility bank debt remains at 1.35%."
At 0856 BST, shares in Big Yellow Group were up 0.84% at 1,439p.