BHP plotting retreat from oil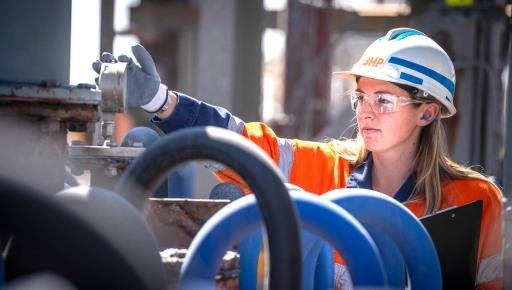 BHP was reportedly mulling how to extract itself from the oil and gas space while valuations were still supportive.
A trade sale of its petroleum business was one of the options under consideration, Bloomberg reported citing people familiar with the matter.
That unit was forecast to generate around 6% of the group's profits during the current financial year ending on 30 June or $2.0bn.
One of the persons who spoke to Bloomberg said the assets might be worth approximately $15bn.
Nonetheless, the deliberations were said to be at an early stage with no final decision having yet been adopted.
The internal discussions come amid intense pressure on corporates worldwide to shift away from hydrocarbons and towards renewables.
BHP was above all reportedly keen to exit while it was still possible to get a good price due to the above.
Case in point, early bids for the company's thermal coal mines in 2019 came in below BHP's own valuation for the assets, leading the mining group to reject them.
Another consideration according to one analyst was that the assets being considered for sale were potentially entering a reinvestment phase.
On the flip-side, it could rob BHP of one of its medium-term growth drivers.