BHP declares record final dividend, confirms Woodside merger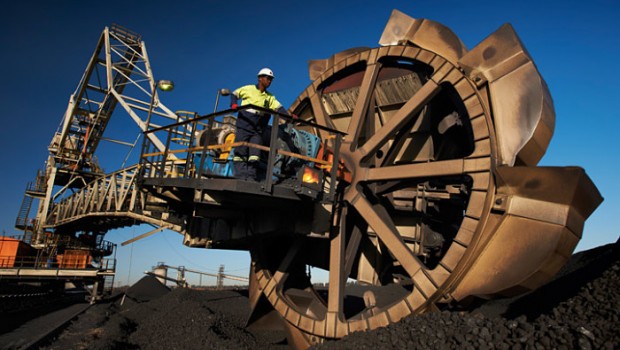 BHP declared a record final dividend of 200 US cents (145p) after a "strong" set of final results on Tuesday, as it also announced plans to merge its energy interests with Australia's Woodside Petroleum.
The FTSE 100 miner said "record volumes" were achieved at Western Australia Iron Ore (WAIO), Goonyella and Olympic Dam in the 12 months ended 30 June, with Escondida maintaining average concentrator throughput at record levels.
Profit from operations surged 80% year-on-year to $25.9bn, with underlying EBITDA coming in at $37.4bn, at a record margin of 64%.
Attributable profit of $11.3bn included an exceptional loss of $5.8bn, mainly related to the impairments of the company's potash and energy coal assets, and the current-year impact of the Samarco dam failure.
Underlying attributable profit totalled $17.1bn, which was up 88% from the prior year.
Net operating cash flow came in at $27.2bn, which was above $15bn for the fifth consecutive year, while free cash flow reached a record $19.4bn, which the board put down to higher iron ore and copper prices, and BHP's strong operational performance.
Capital and exploration expenditure was within guidance at $7.1bn, with minerals capital and exploration spend expected to be around $6.7bn for the 2022 financial year.
The company successfully achieved first production at four major development projects in 2021, all of which were delivered on or ahead of schedule and on budget.
It acquired an additional 28% working interest in Shenzi in November, while the Shenzi North development - a two-well subsea tie-in to the Shenzi platform - was approved in August 2021.
In exploration, the firm continued to add to its early-stage options in "future facing commodities" throughout the year, with the recently-announced recommended all-cash takeover offer of Noront Resources in Canada, the signing of an agreement for a nickel exploration alliance in Canada, and of a farm-in agreement for the Elliott copper project in Australia.
At Oak Dam in South Australia, next stage resource definition drilling started in May.
Net debt at year-end stood at $4.1bn, compared to $12bn as at 30 June.
The board said it had decided to pay a final dividend of 200 cents per share, or $10.1bn, including an additional 91 cents per share above the 50% minimum payout policy.
Total dividends announced for the year would be 301 cents per share, equivalent to an 89% payout ratio.
BHP's underlying return on capital employed strengthened to 32.5%.
"The BHP team has achieved a great set of operational and financial results in the year past," said chief executive officer Mike Henry.
"This is thanks to both the outstanding effort of 80,000 people across the company, as well as to the support of BHP's thousands of suppliers and customers, and our host communities and governments.
"Most importantly, our improved results were achieved safely, with 2021 being our second consecutive full financial year with zero fatalities in BHP operations."
Henry noted that the company achieved several production records, while its four major capital projects were executed on time and on budget.
"We continue to invest in people and technology, setting BHP up for ongoing improvement in performance."
In a separate, joint announcement, BHP confirmed that it and Woodside Petroleum have entered into a merger commitment deed to combine their respective oil and gas portfolios by an all‑stock merger, to create a "global top-10 independent energy company" by production.
On completion, BHP's oil and gas business would merge with Woodside, and Woodside would issue new shares to be distributed to BHP shareholders.
The expanded Woodside would be owned 52% by existing Woodside shareholders, and 48% by existing BHP shareholders.
In the statement, the companies said the proposed merger would create the largest energy company listed on Australia's ASX, with a "global top-10" position in the liquefied natural gas (LNG) industry by production.
The combined company would have a high-margin oil portfolio, long life LNG assets, and the "financial resilience" to help supply the energy needed for global growth and development over the energy transition.
"The merger of our petroleum assets with Woodside will create an organisation with the scale, capability and expertise to meet global demand for key oil and gas resources the world will need over the energy transition," Mike Henry added.
"Bringing the BHP and Woodside assets together will provide choice for BHP shareholders, unlock synergies in how these assets are managed and allow capital to be deployed to the highest quality opportunities.
"The merger will also enable the skills, talent and technology of both organisations to build a resilient future as the world's needs evolve."
At 0826 BST, shares in BHP Group were up 9.69% at 2,501.5p.