Berkeley Group to boost shareholders returns by £455m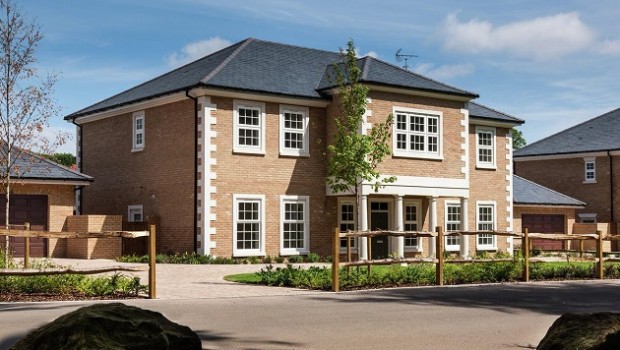 Housebuilder Berkeley Group said on Wednesday that it will return £1bn to shareholders over the next two years, which is a £455m increase.
The company said it will return £500m to shareholders in March 2020 and a further £500m in March 2021. It also announced plans to increase production and delivery over the next six years by 50%.
Berkeley noted that since the end of the financial crisis in 2011, it has bought several long-term regeneration sites, a number of which are now in, or coming into, production. In total, it is in the process of bringing forward 25 large and complex residential-led developments, of which 20 have been acquired since the start of this period.
"In light of the progress made in bringing forward its new sites, and its assessment of the prevailing operating environment, the board of Berkeley has reviewed its net cash position and future requirements," it said.
At 1420 GMT, the shares were up 4.5% at 5,428p.
CMC Markets analyst David Madden said the plans to ramp up production seem "ambitious given the UK property market seems to be off the boil".
"Personal debt levels are high and Brexit uncertainty persists, so a jump in production might not be met with higher demand," he added.
Russ Mould, investment director at AJ Bell, said: "This is a huge statement of confidence in the company's prospects and also those of the segment of the UK housing market that Berkeley addresses, which is high-end properties in London and the South East of England."
He said that while some may question why Berkeley is able to lavish such large amounts of cash upon its investors, Help to Buy is not the reason why.
"In the year to April 2019, just 6% of Berkeley completions saw customers use the scheme, compared to an overall average of 37% across the quoted FTSE 100 and FTSE 250 house builders. In this case, money is now flowing from taxpayers' pockets to shareholders, via the builder.
"Instead it is the firm's land-buying skills, focus on high-end properties in the South East and operational acumen mean that its operating margins are high, at 26%, and those margins in turn support the cash flow that funds share buybacks and dividends. In addition, the company ended its fiscal first half in October with £1.1 billion of net cash on its asset-backed balance sheet."