Bellway experiences 'strong underlying demand' throughout H1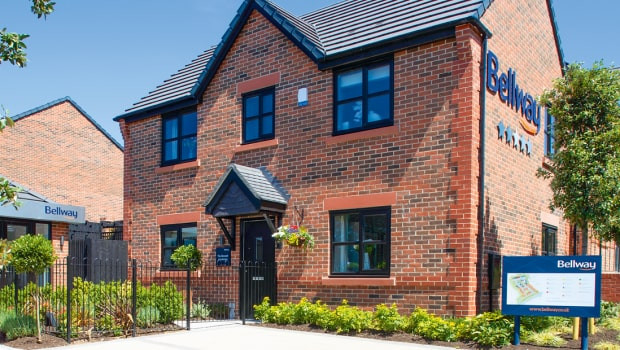 Residential property developer and housebuilder Bellway said on Tuesday that it had experienced "strong underlying demand" in the six months ended 31 January.
Bellway stated it saw a 5.8% increase in overall reservation rates to 202 per week in the first half and a 3.8% increase in private reservation rates to 162 per week.
The FTSE 250-listed firm added it average selling price rose by 2.8% to £311,800 and was now expected to be over £300,000 for the full year, an improvement compared to its previous guidance. It also saw further growth in volume output, with the completion of 5,694 new homes in the half, up from 5,656 a year ago to a record for the group.
Bellway said its strong balance sheet and net cash of £196.0m, as well as a solid forward sales position, with an order book comprised of 6,628 homes, put the group on track to deliver its targetted volume growth of around 10% in the current financial year.
Chief executive Jason Honeyman said: "Bellway has delivered a strong first-half performance, achieving record volume output and housing revenue, notwithstanding the wider economic challenges presented by labour, material and fuel shortages and Covid-19 related absenteeism.
"We have continued our disciplined investment in land and enter the second half of the financial year with a strong order book and a backdrop of ongoing, positive trading conditions."
As of 0805, Bellway shares were up 0.42% at 2,850.0p.