Barratt Developments profits rise as completions recover to pre-Covid levels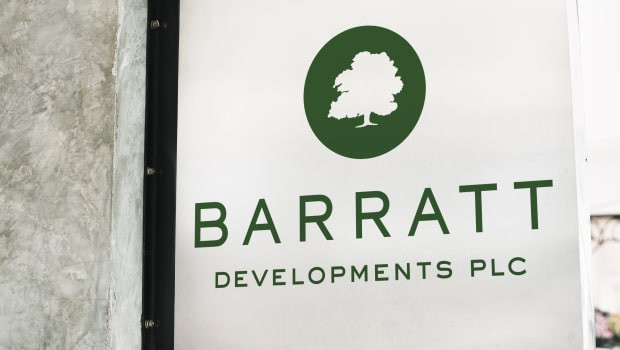 Barratt Developments announced a £200m share buyback on Wednesday and posted a rise in full-year profit and revenue as completions recovered to pre-pandemic levels.
In the year to 30 June, adjusted pre-tax profit grew 14.7% to a record £1.05bn, with revenues up 9.5% at £5.27bn, as completions increased 3.9% to 17,908.
On a statutory basis, pre-tax profit declined 20.9% to £642.3m.
The housebuilder said it had made "excellent" progress in a year of strong housing demand. Barratt said that despite ongoing macroeconomic uncertainties, housing market fundamentals remain strong, reflecting the continued imbalance between housing supply and demand, as well as good mortgage availability.
"The strength of new housing demand, as well as years of under supply, underpin the Government's ongoing target to build 300,000 new homes each year. We are well positioned to deliver the high-quality, energy-efficient and sustainable developments needed across the UK," it said.
Based on current market conditions, Barratt is targeting total home completion growth of 3% to 5% in FY23, to between 18,400 and 18,800 homes.
Chief executive David Thomas said: "This has been a year of fantastic progress, with completions recovering to pre-pandemic levels and excellent productivity across our sites."
Barratt also said on Wednesday that it plans to return £200m of surplus capital through a share buyback programme which will begin shortly. An initial tranche of £50m will be completed by the end of the calendar year and the total programme completed no later than 30 June 2023.