Barclays post record profit on economic recovery, bad debt release
Bank says ex-CEO Staley's share awards frozen due to Epstein probe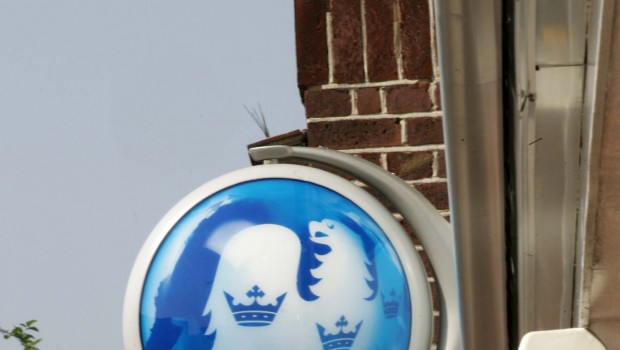 Annual profits almost trebled at Britain's Barclays Bank, boosted by economic recovery and the release of provisions for bad loans during the Covid pandemic.
The bank on Wednesday reported a record annual pre-tax profit of £8.4bn, up from £3.1bn in 2020. It released £653m set aside for loan defaults compared with a charge of £4.8bn the year before. The net release included a reversal of £1.3bn in non-default charges, primarily reflecting the improved macroeconomic outlook.
It also unveiled a £1bn share buyback, lifted the full-year dividend to 4p a share and announced that deputy financial officer Anna Cross would step up to replace Tushar Morzaria who retires in April.
The results are the first since CS Venkatakrishnan took over as chief executive after the unexpected departure of Jes Staley last November over issues related to his ties with convicted sex offender Jeffrey Epstein.
Barclays revealed share awards currently worth around £19m to Staley have been frozen, as an investigation by regulators into his relationship with Epstein continues.
Staley left the lender in November after watchdogs, the Financial Conduct Authority and Prudential Regulation Authority, began a probe into his links to the disgraced dead financier.
The bank's bonus pool for its existing staff rose by more than 17% to £1.3bn. Including deferred bonuses, the total bonus pot grew 23% to £1.9bn.
Barclays said its diversified income streams placed it in a good position to capitalise on the ongoing economic recovery and rising interest rates. The impairment charge is expected to remain below pre-pandemic levels in coming quarters given reduced unsecured lending balances and an improved macroeconomic outlook.
However, it cautioned that inflationary pressures and planned investment spend are expected to result in a 2022 costs being "modestly higher" than £12bn.
AJ Bell investment director Russ Mould said that unlike most of its peers, Barclays had a "meaningful" investment banking operation, which was a big contributor to its stronger performance in 2021.
"However, the recent market volatility could impact that part of the business and stall its recent momentum in 2022," he said.
"Higher interest rates should be beneficial, allowing Barclays to boost the amount it charges for loans and credit cards, although it will need to be mindful of the risks of rising bad debt amid the current cost of living crisis.
"Lower levels of credit impairments contributed to Barclays beating expectations this time, but this trend could easily turn and become a headwind for the business in the future."