BA workers at Heathrow vote to strike over pay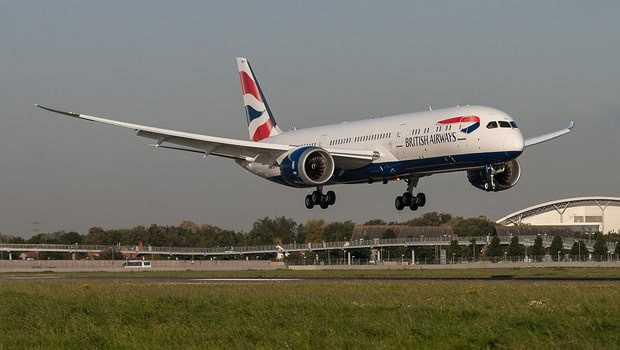 The summer of industrial action looks set to grow, with British Airways workers at Heathrow voting on Thursday to walk out at the height of the summer holidays.
Members of both the GMB and Unite unions both overwhelmingly backed a strike over pay at the IAG-owned airline.
According to Sky News, 95% of votes cast at both unions were in favour of striking, on respective turnouts of 81% and 63% among check-in and ground-handling staff.
Neither union had suggested any dates for the action, saying they wanted to allow BA and IAG more time to consider their demands.
The British Airways staff were forced to accept a 10% pay cut at the height of the Covid-19 pandemic, amid the near-total collapse in air travel globally.
At the same time, the airline cut almost 13,000 jobs.
IAG has offered staff a one-off 10% bonus, but no return to pre-pandemic pay, despite travel demand exploding over the summer.
Airlines and airports have been forced to delay and cancel thousands of flights in recent weeks as the industry has struggled to keep up with a more normal level of demand on a pandemic-reduced workforce.
Adding to the misery was a complete baggage system failure at Heathrow last weekend, seeing thousands of travellers fly without their checked luggage, and images of mountains of luggage sitting outside the terminals.
Twitter on Thursday was still filled with people scrambling to locate their bags, suggesting the backlog was far from resolved.
The news also came on the second day of a three-day strike on the railways, with staff at the state-owned infrastructure operator Network Rail, as well as 13 other train operating companies, walking out over pay and redundancy disputes.
Disputes over pay increases have been on the boil for several months amid a cost-of-living crisis.
Consumer inflation reached 9.1% year-on-year last month and is set to peak around 10% this year.
That, coupled with the number of large firms posting strong growth in earnings recently while also hiking prices, has seen many unions - and consumers - cry foul.
Reporting by Josh White at Sharecast.com.