BA owner IAG warns on coronavirus earnings hit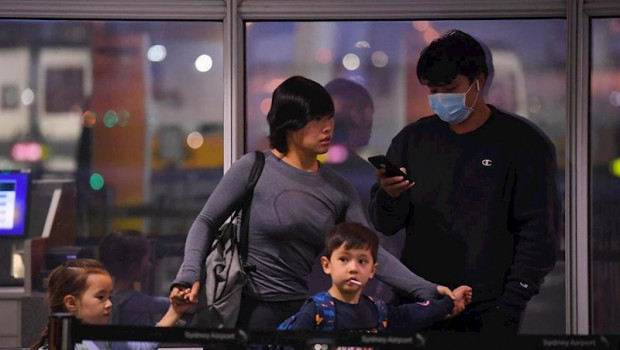 British Airways-owner IAG said it could not give accurate guidance for 2020 results due to the coronavirus that has caused travel chaos around the world.
IAG reported a 5.7% fall in 2019 operating profit to €3.285bn, which was marginally higher than a previous company forecast of €3.27bn after a pilots strike.
The virus, which started in China and spread to Europe, has hit the industry hard as passenger numbers slump on affected routes. BA has cancelled flights to Italy, Singapore and South Korea and in January suspended all direct flights to China.
Industry peers Finnair and easyJet on Friday also warned of lower profits and lower demand, highlighting the extent of the crisis.
"We are currently experiencing demand weakness on Asian and European routes and a weakening of business travel across our network resulting from the cancellation of industry events and corporate travel restrictions," IAG said on Friday.
Chief executive Willie Walsh, who was presiding over his final results before retirement, said: "I don't think it's a surprise that investors are cautious in the current circumstances."
"If you look at IAG in 2020 we went into the year with a very strong balance sheet … We are in a very strong position and we are very resilient but it's natural in current circumstances that people will be cautious."
"In the first three weeks of February the main impact was in Asia … It looked like it was stabilising but earlier this week we had cases in Italy and we had a significant fall-off in demand in Italy and some other markets as well," he told the BBC. "We have made decisions on our longhaul network up until the end of June and shorthaul until the end of March."
IAG said it was redeploying some of its freed-up longhaul capacity to routes with stronger demand in an effort to mitigate the financial impact of the virus.
British Airways has announced additional flights to India, South Africa and the US, while Iberia is increasing capacity on US and domestic routes.
Capacity on Italian routes for March had been significantly reduced through cancellations and change of aircraft gauge. IAG said it would cut capacity further over the coming days.
"We also expect to make some capacity reductions across our wider shorthaul network. Shorthaul capacity is not being redeployed at this stage," the company said.
It added that the net impact of current flight cancellations and redeployed capacity would lower IAG's full year 2020 planned capacity by around 1% in terms of available seat kilometres to 2% for the year.
"Our operating companies will continue to take mitigating actions to better match supply to demand in line with the evolving situation. Cost and revenue initiatives are being implemented across the business," it said.
Hargreaves Lansdown equity analyst William Ryder said IAG's balance sheet was key to how it deals with the coronavirus impact."
"The group's bills still need to be paid even if the fleet isn't running at full capacity. IAG has €4.1bn in cash and equivalents, plus another €2.6bn in interest bearing deposits maturing in between three and 12 months. This should give IAG the liquidity it needs to ride out the coronavirus induced disruption," he said.
(Additional reporting by Sean Farrell)