Auto Trader set to cash in on internet buying boom as profits fall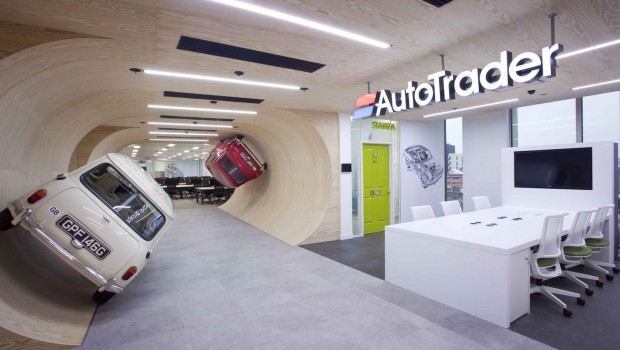 A "dramatic" shift to buying cars online during pandemic lockdowns helped Auto Trader limit full-year losses and reinstate its dividend.
The company on Thursday reported a 37% fall in pre-tax profit to £157.4m for the 12 months to March 31. Operating profit was down 38% to £161.2m.
Revenue declined 29% to £262.8m, mainly due to four months of free advertising in April, May, December of 2020 and February this year and a discounted rate last June as car dealerships were forced to close their doors when restrictions were imposed.
A dividend of 5p a share was declared. In the year ahead, Auto Trader said it expected to deliver high single digit growth on full-year 2020 average revenue per retailer and operating profit margins in line with 2020 levels.
Despite "unusually strong demand and tight supply", the Covid-19 pandemic was having little impact on the financial performance of the business as it started financial year 2022, the company said.
"However, as seen in other countries, there can be no certainty that Covid-19 will not reappear as a significant negative factor in the group's future performance."
Average monthly cross platform visits increased 15% to 58.3m a month. Engagement, measured by total minutes spent on Auto Trader's website, increased by 14% to an average of 561m minutes per month.
The group held net cash of £15.7m at year-end after raising £182.9m in April 2020.
"Retailer numbers for the year are likely to be in line with full-year 2020 levels and stock is still expected to be a small headwind," the company said.
It added that consumer services and manufacturer & agency revenue, which make up 14% of group revenue, will recover from full-year 2021 lows, but was unlikely to reach 2020 levels, as sellers favour part-exchange and new car advertising was impacted by semiconductor supply issues.
"There has been a dramatic shift towards buying online which means we now have more buyers than ever turning to Auto Trader to help with their next car purchase, making us even more relevant to retailers and manufacturers," said chief executive Nathan Coe.
Interactive Investor analyst Richard Hunter said strong demand from customers "now putting more value on their own exclusive use of a vehicle as opposed to using public transport and the well-reported increase in the levels of personal savings during the pandemic... bode well for prospects".
"Investors have chosen to err on the side of caution despite Auto Traders' best efforts during the period. The share price had risen by 7% over the last year, as compared to an increase of 12% for the wider FTSE100 prior to this release and the spike in opening trade may reflect a reset in investor thinking. Indeed, the market consensus of the shares as a buy is reflective of an improvement in prospects arising from Auto Trader's cost efficient and powerful pricing model."