AstraZeneca's Imfinzi gets new Orphan Drug Designation in the US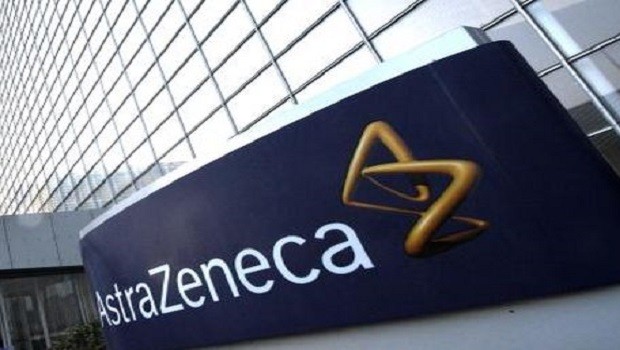 AstraZeneca announced on Friday that the US Food and Drug Administration (FDA) has granted 'Orphan Drug Designation' (ODD) to 'Imfinzi' (durvalumab), for the treatment of small cell lung cancer (SCLC).
The FTSE 100 pharmaceuticals giant said SCLC constituted about 15% of all lung cancer diagnoses, and was the most aggressive type of lung cancer with just six percent of patients alive after five years.
It explained that the FDA granted ODD status to medicines and potential new medicines intended for the treatment, diagnosis or prevention of rare diseases or disorders that affected fewer than 200,000 people in the United States.
In June, the phase 3 'CASPIAN' trial met its primary endpoint with Imfinzi by showing a statistically-significant and clinically-meaningful improvement in overall survival for patients with extensive-stage SCLC.
AstraZeneca said those patients were treated with Imfinzi in combination with standard-of-care etoposide and platinum-based chemotherapy, which was compared with chemotherapy alone.
It said the results would be shared at a forthcoming medical meeting.
Imfinzi was also being tested following concurrent chemoradiation therapy in limited-stage SCLC in the phase 3 'ADRIATIC' trial.
"This Orphan Drug Designation comes on the heels of positive results from the Phase III CASPIAN trial, which is the first trial to offer the flexibility of combining immunotherapy with different platinum-based regimens in small cell lung cancer," said José Baselga, AstraZeneca's executive vice-president of research and development in oncology.
"We are eager to expand treatment options for patients facing such a devastating diagnosis and look forward to working with regulatory authorities to bring forward new options as soon as possible."
Imfinzi was currently approved for unresectable, stage 3 non-small cell lung cancer (NSCLC) after chemotherapy and radiation therapy in more than 45 countries including the US, EU, and Japan based on the phase 3 'PACIFIC' trial.