AstraZeneca upbeat on latest 'Tagrisso' trial results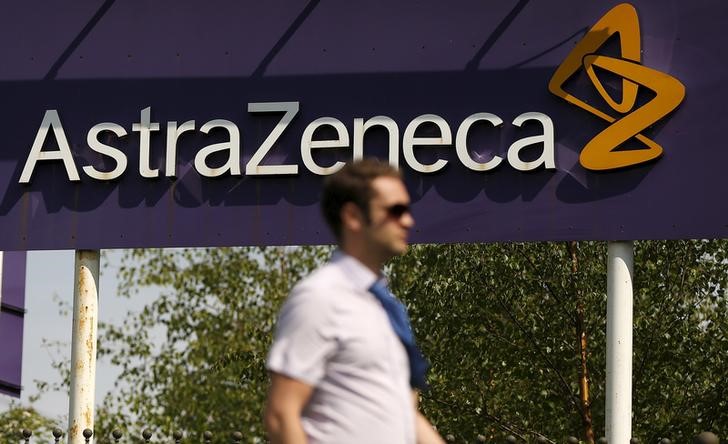 AstraZeneca said on Friday that detailed results from the phase 3 'ADAURA' trial showed that 'Tagrisso', or osimertinib, demonstrated a "statistically significant and clinically meaningful improvement" in disease-free survival in the adjuvant treatment of patients with early-stage epidermal growth factor receptor-mutated (EGFRm) non-small cell lung cancer (NSCLC), after complete tumour resection with curative intent.
The FTSE 100 pharmaceuticals giant said the primary endpoint of disease-free survival in patients with stage 2 and 3a disease, adjuvant treatment with Tagrisso reduced the risk of disease recurrence or death by 83%.
It said disease-free progression said the results in the overall trial population, stage 1b through 3a - a key secondary endpoint - demonstrated a reduction in the risk of disease recurrence or death of 79%.
At two years, 89% of patients in the trial treated with Tagrisso remained alive and disease free, compared to 53% on placebo.
Consistent disease-free progression results were seen across all subgroups, including patients who were treated with surgery followed by chemotherapy, and those who received surgery only, as well as in Asian and non-Asian patients.
"These data are transformative for patients with early-stage EGFR-mutated non-small cell lung cancer who face high rates of recurrence even after successful surgery and subsequent treatment with adjuvant chemotherapy," said Roy Herbst, chief of medical oncology at Yale Cancer Center and Smilow Cancer Hospital in Connecticut, and principal investigator in the phase 3 ADAURA trial.
"Tagrisso will provide a much-needed new treatment option that has the potential to change the practice of medicine and improve outcomes for patients in this setting."
José Baselga, executive vice-president of oncology research and development at AstraZeneca, added that the "momentous" results of the phase 3 ADAURA trial for Tagrisso demonstrated, for the first time in a global trial, that an EGFR inhibitor could change the course of early-stage EGFR-mutated lung cancer and "provide hope for a cure".
"We are discussing these outstanding data with regulatory authorities and look forward to bringing the benefits of Tagrisso to patients with early-stage disease."
AstraZeneca said the safety and tolerability of Tagrisso in the trial was consistent with previous trials in the metastatic setting.
Adverse events at grade 3 or higher from all causes occurred in 10% of patients in the Tagrisso arm, compared to 3% in the placebo arm, as assessed by the investigator.
Tagrisso is approved for the first-line treatment of patients with locally advanced or metastatic EGFRm NSCLC in the US, Japan, China, the EU and a number of other countries around the world.
At 0810 BST, shares in AstraZeneca were up 2.94% at 8,954p.