AstraZeneca maintains FY guidance as Q1 revenues grow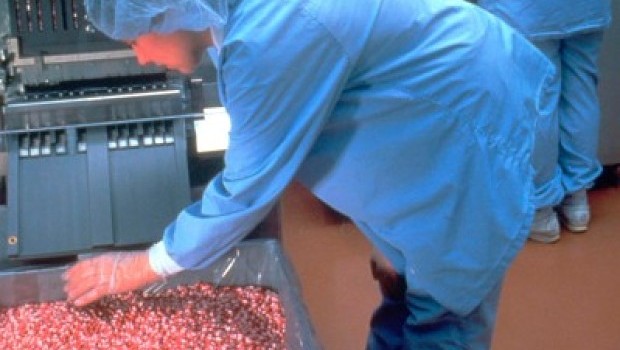 AstraZeneca maintained its full-year guidance on Wednesday as it posted a rise in first-quarter profit and revenue.
Net profit increased to $780m from $593m in the same quarter a year ago, with revenue up 17% at $6.35bn amid growth across all three therapy areas and in every region. Product sales were 15% higher at $6.31bn.
As far as revenue is concerned, AstraZeneca estimated "a low-to-mid single-digit percentage benefit of short-term inventory increases in the distribution channel, longer prescriptions and improved treatment-regimen adherence by patients, as indirect effects of the ongoing Covid-19 pandemic". This benefit is expected to reverse in the coming months.
Core earnings per share pushed up 17% to $1.05, coming in ahead of expectations of 93 cents.
AstraZeneca left its financial guidance for FY 2020 unchanged. Total revenue is still expected to increase by a high single-digit to a low double-digit percentage and core EPS is expected to increase by a mid- to high-teens percentage.
The group said it had not seen any material disruptions to its supply chain during the quarter. Its manufacturing sites in China returned to full capacity within weeks of the declared coronavirus outbreak, with little intervening impact on supply, it said.
Chief executive officer Pascal Soriot said: "Our focus ensured another quarter of strong growth across every therapy area and region. The new medicines performed extremely well, and our pipeline continued to deliver. Standouts included landmark news for Tagrisso, Farxiga and Koselugo, our latest oncology medicine. The progress made on all fronts provides confidence that we will, once again, meet our full-year commitments."
The company said the extent of any adverse impact from the Covid-19 outbreak on its operations will depend on the global duration, extent and severity of the pandemic.
"In the current environment, the directors have considered the impact of a range of possible future Covid-19 related scenarios and believe the group retains sufficient liquidity to continue to operate," it said.