AstraZeneca gets orphan drug designation for Enhertu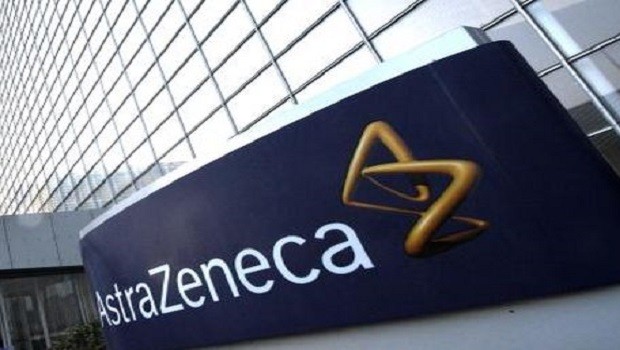 AstraZeneca, alongside its partner Daiichi Sankyo, has been granted orphan drug designation status for 'Enhertu' in the US, it announced on Friday, for the treatment of patients with gastric cancer, including gastroesophageal junction cancer.
The FTSE 100 pharmaceuticals giant said that an estimated 27,600 new cases of gastric cancer would be diagnosed this year, with the disease possibly occurring in more than 11,000 deaths in the US in 2020.
It said the FDA grants orphan drug designation to medicines intended for the treatment, diagnosis or prevention of rare diseases or disorders that affect fewer than 200,000 people in the US.
"In the phase 2 'DESTINY-Gastric01' trial, patients with HER2-positive metastatic gastric or gastroesophageal cancer who were treated with Enhertu, a HER2-directed antibody drug conjugate," the AstraZeneca board said in its statement.
"[It] demonstrated a statistically significant and clinically meaningful improvement in objective response rate - the primary endpoint - and overall survival (OS), a key secondary endpoint, versus patients treated with investigator's choice of chemotherapy."
The overall safety and tolerability profile of Enhertu was described as "consistent" with that seen in the phase 1 gastric cancer trial.
AstraZeneca said the most common adverse events were haematologic and gastrointestinal including neutrophil count decrease, anaemia, nausea and decreased appetite.
There were cases of drug-related interstitial lung disease and pneumonitis, the majority of which were grades 1 and 2, with two grade 3 and one grade 4.
No grade 5 events were recorded in patients with gastric cancer in the phase I trial or in the phase 2 DESTINY-Gastric01 trial.
The full results of DESTINY-Gastric-01 would be presented during the 2020 American Society of Clinical Oncology ASCO20 Virtual Scientific Program, between 29 and 31 May.
Earlier in the month, Enhertu received two breakthrough therapy designations for its potential use in HER2-positive unresectable or metastatic gastric cancer and HER2-mutant metastatic non-small cell lung cancer.
Enhertu also received 'SAKIGAKE' designation from Japan's Ministry of Health Labour and Welfare for potential use in HER2-positive gastric cancer in March 2018.
A supplemental new drug application was recently submitted to the Ministry of Health Labour and Welfare.
At 0929 BST, shares in AstraZeneca were down 1.57% at 8,820p.